Rolls-Royce Motor Cars Limited is a British luxury automobile maker. Rolls-Royce Motor Cars Limited operates from purpose-built administrative and production facilities opened in 2003 across from the historic Goodwood Circuit in Goodwood, West Sussex, England, United Kingdom. This is the exclusive manufacturer of Rolls-Royce branded motor cars since 2003.
Although the Rolls-Royce brand has been in use since 1906, the Rolls-Royce Motor Cars subsidiary of BMW AG has no direct relationship to Rolls-Royce-branded vehicles produced prior to 2003 other than being a major engine and other supplier prior to 2003. The Bentley Motors Limited subsidiary of Volkswagen AG is the direct successor to Rolls-Royce Motors and various other predecessor entities that produced Rolls-Royce and Bentley branded cars between the foundation of each company and 2003, when the BMW-controlled entity started producing cars under the Rolls-Royce brand.
In the blown article, Pritish Halder takes a brief look at the world's most luxurious and expensive Rolls-Royce car.
History
Rolls-Royce Motor Cars Limited was created as a wholly owned subsidiary of BMW in 1998 after BMW licensed the rights to the Rolls-Royce brand name and logo from Rolls-Royce Holdings and acquired the rights to the Spirit of Ecstasy and Rolls-Royce grille shape trademarks from Volkswagen AG. Rolls-Royce Motor Cars Limited has been manufacturing Rolls-Royce branded cars since 2003.
Although the Rolls-Royce brand has been in use since 1906, the fate of the brand diverged between 1998 and 2003. In 2003, the Rolls-Royce Motor Cars subsidiary of BMW AG, which had been a major supplier to the brand up to 2003, began manufacturing vehicles with the Rolls Royce name. Volkswagen AG took ownership of the Bentley name as well as previous Rolls Royce production facilities and previous Rolls Royce designs.
Products
Current
Phantom
Rolls-Royce unveiled a new Phantom at "The Great Eight Phantoms Exhibit", which would go into production at the end of 2017, with sales starting in 2018. This is the current Flagship Model and the most expensive production car made by Rolls Royce Motor Cars.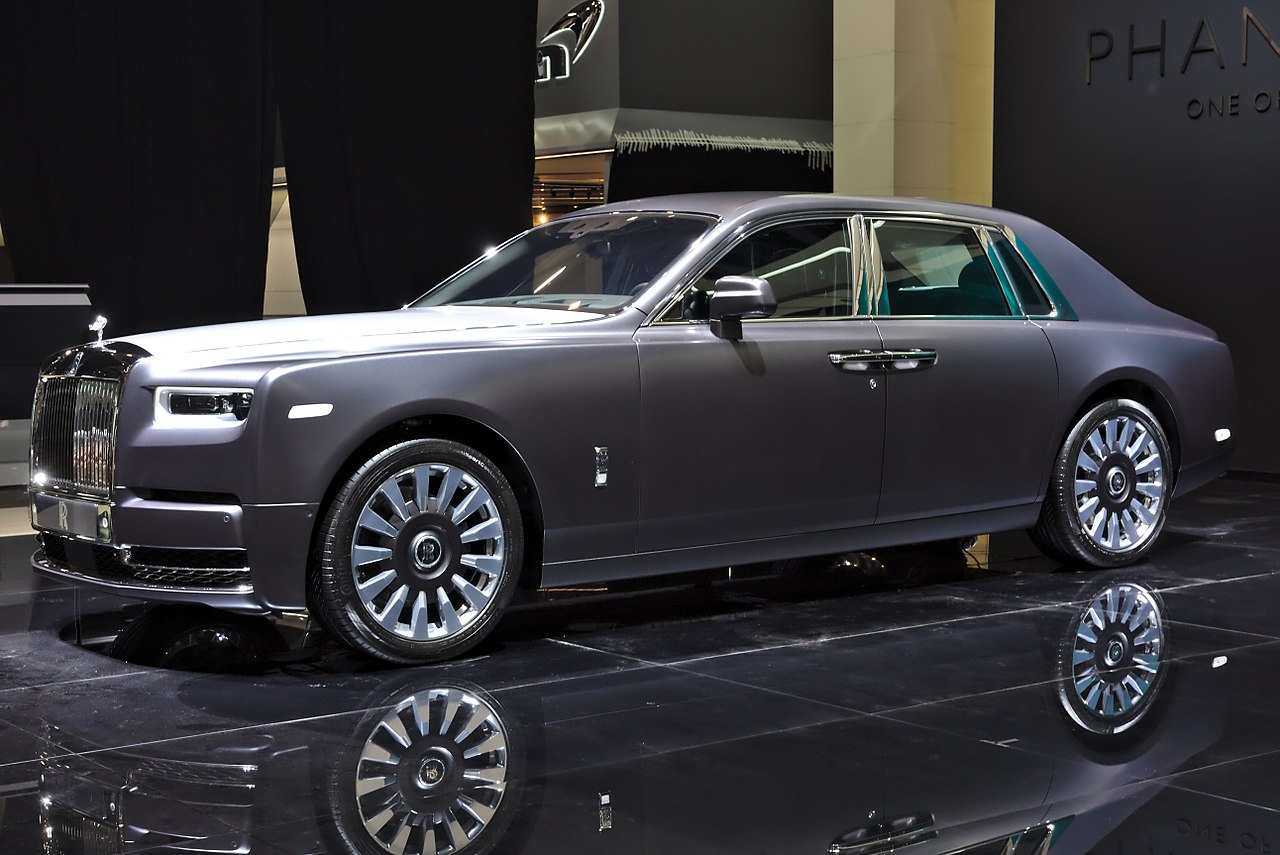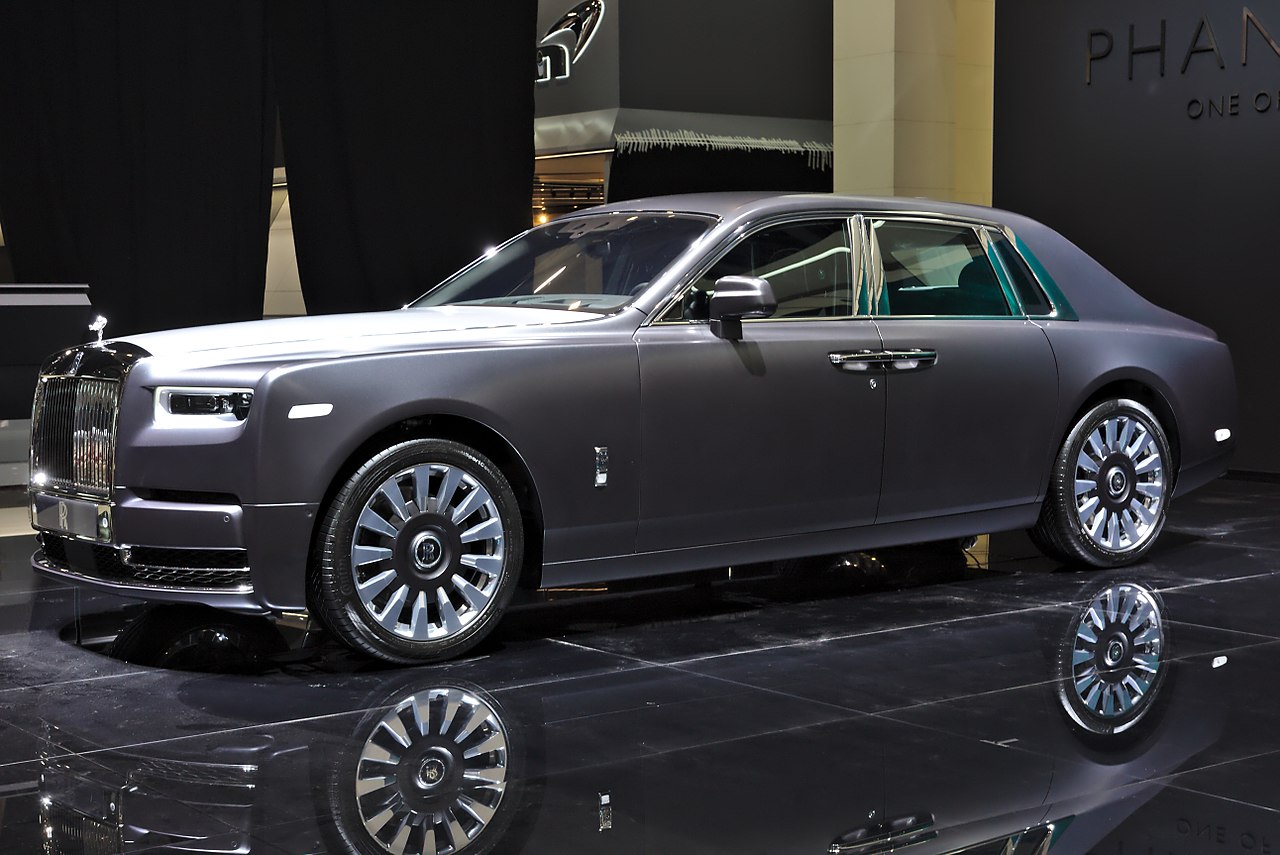 Ghost
From 2010 – Ghost 4-door saloon. Rolls-Royce announced in September 2006 that it would develop a new four-door model named Ghost. The Ghost will be smaller than the previous Rolls-Royce automobile launched, the Phantom. Only 20% of the components would be sourced from BMW F01 7 Series, and it will be positioned below the Phantom.
On 4 March 2014, the new Ghost Series II was revealed to the public at the Geneva Motor Show. It has a facelift front with new LED headlights. The interior has had an update as well.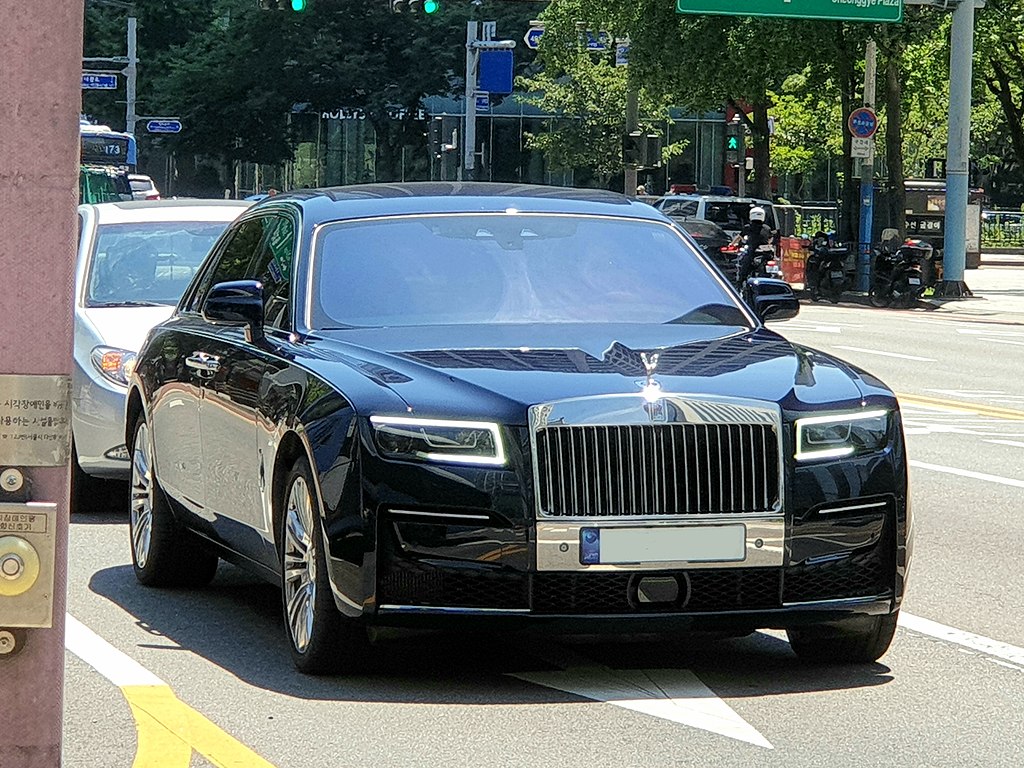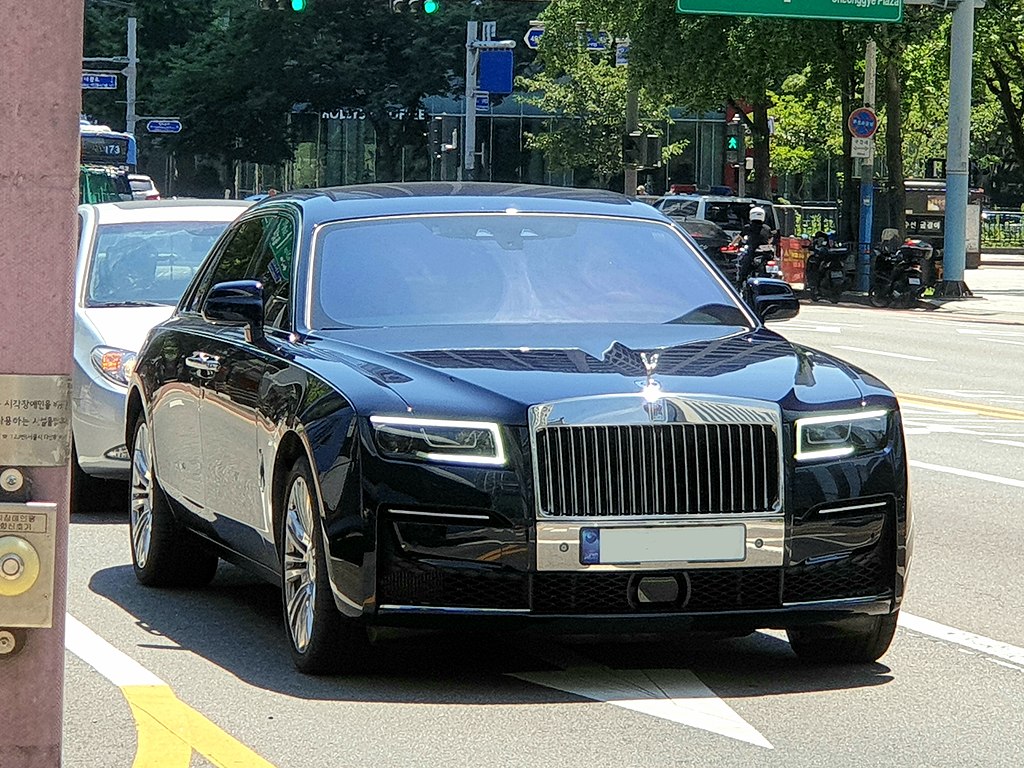 Wraith
From 2013 – Wraith coupé. Rolls-Royce Motor Cars launched a new car at the Geneva Motor Show on 5 March 2013. The new car, named the Rolls-Royce Wraith (in honor of the original Wraith built by the original Rolls-Royce Limited from 1938 to 1939) is a luxury coupe, with a long bonnet and a sleek roof line, and is a coupe version of the Ghost. It is powered by a 623 bhp, twin-turbocharged V12 engine connected to an eight-speed gearbox. Deliveries were expected to begin by the end of 2013. Rolls-Royce had stated that the Wraith would be the most powerful Rolls-Royce motor car to that date.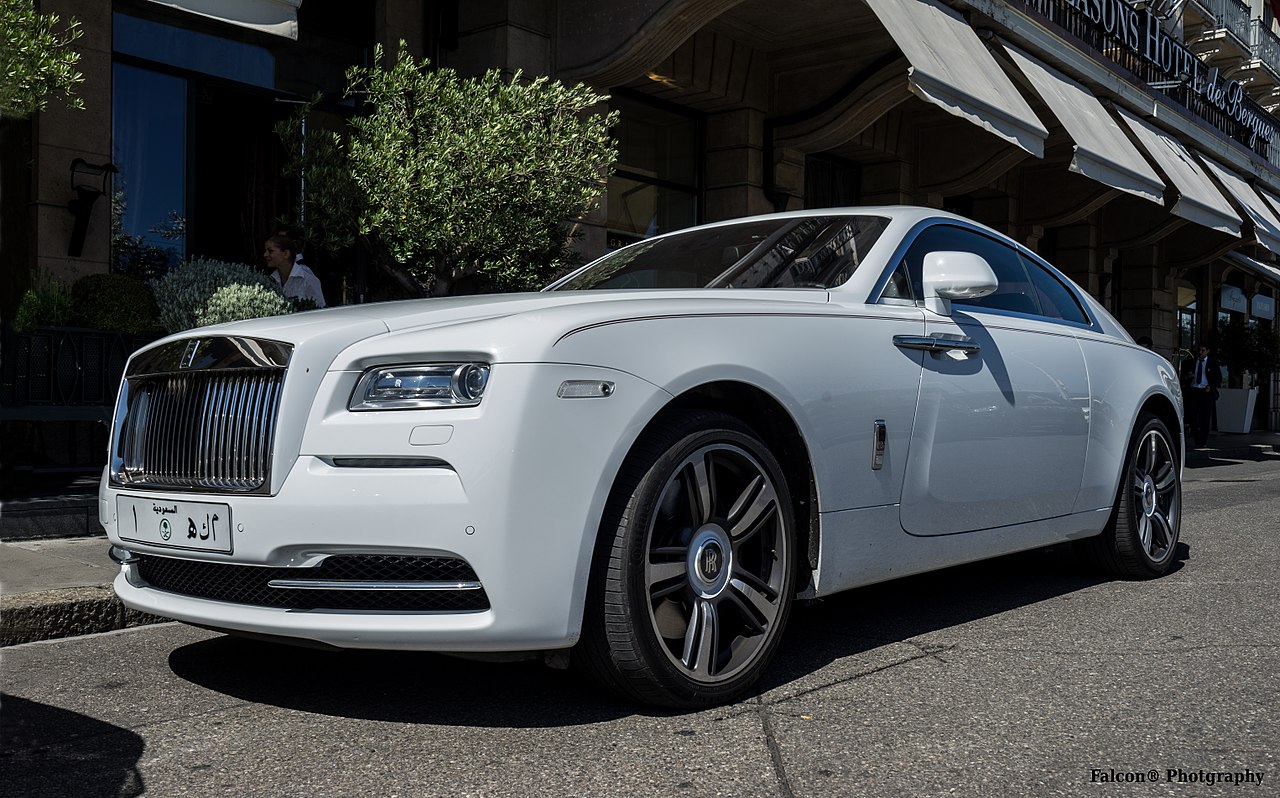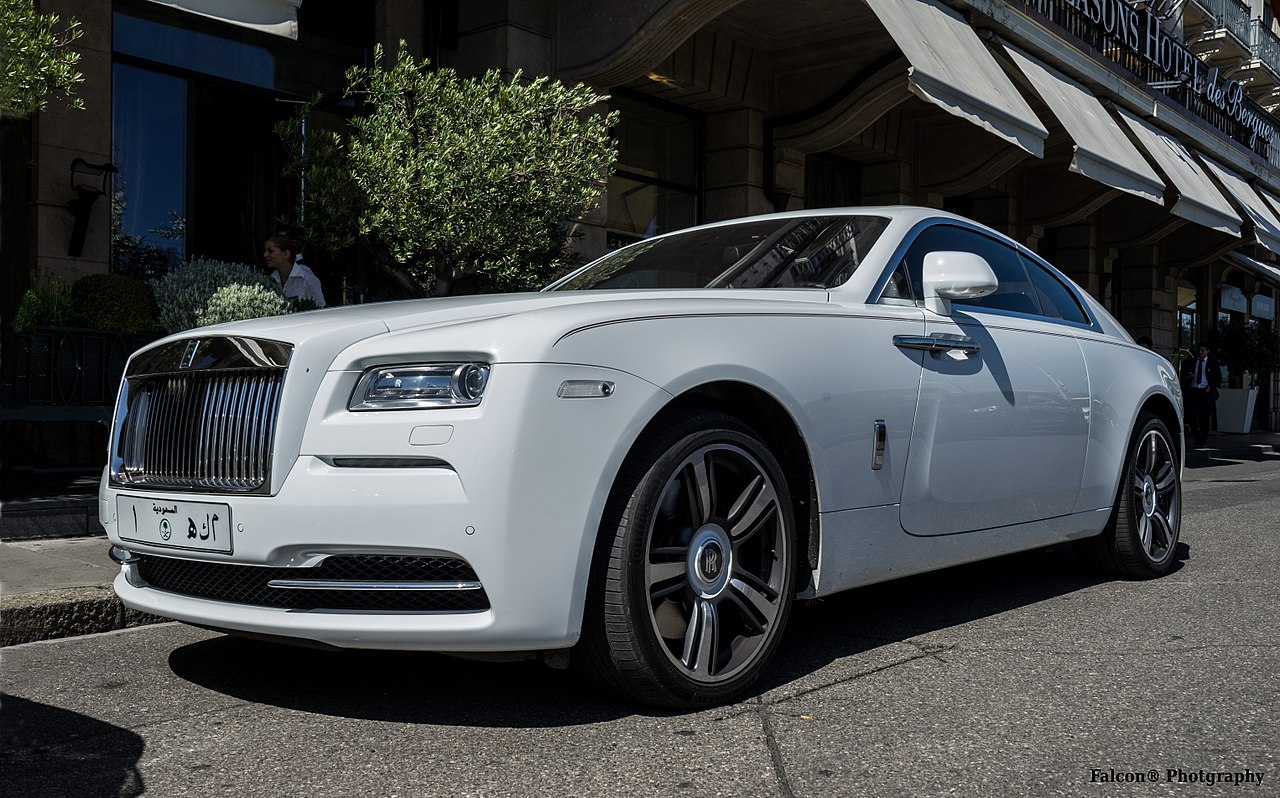 Dawn
From 2015 – Dawn 4-seater convertible. It was announced in time for the 2015 Frankfurt Motor Show.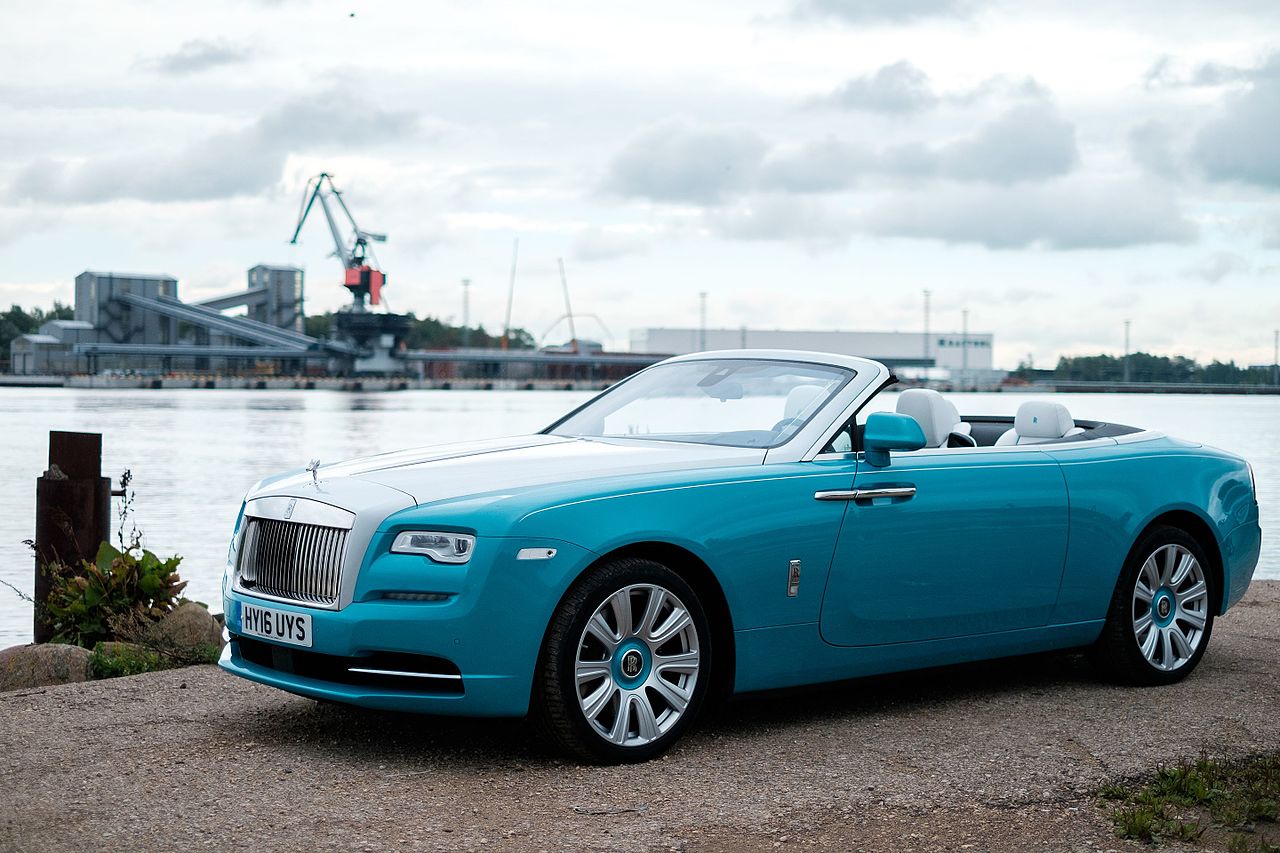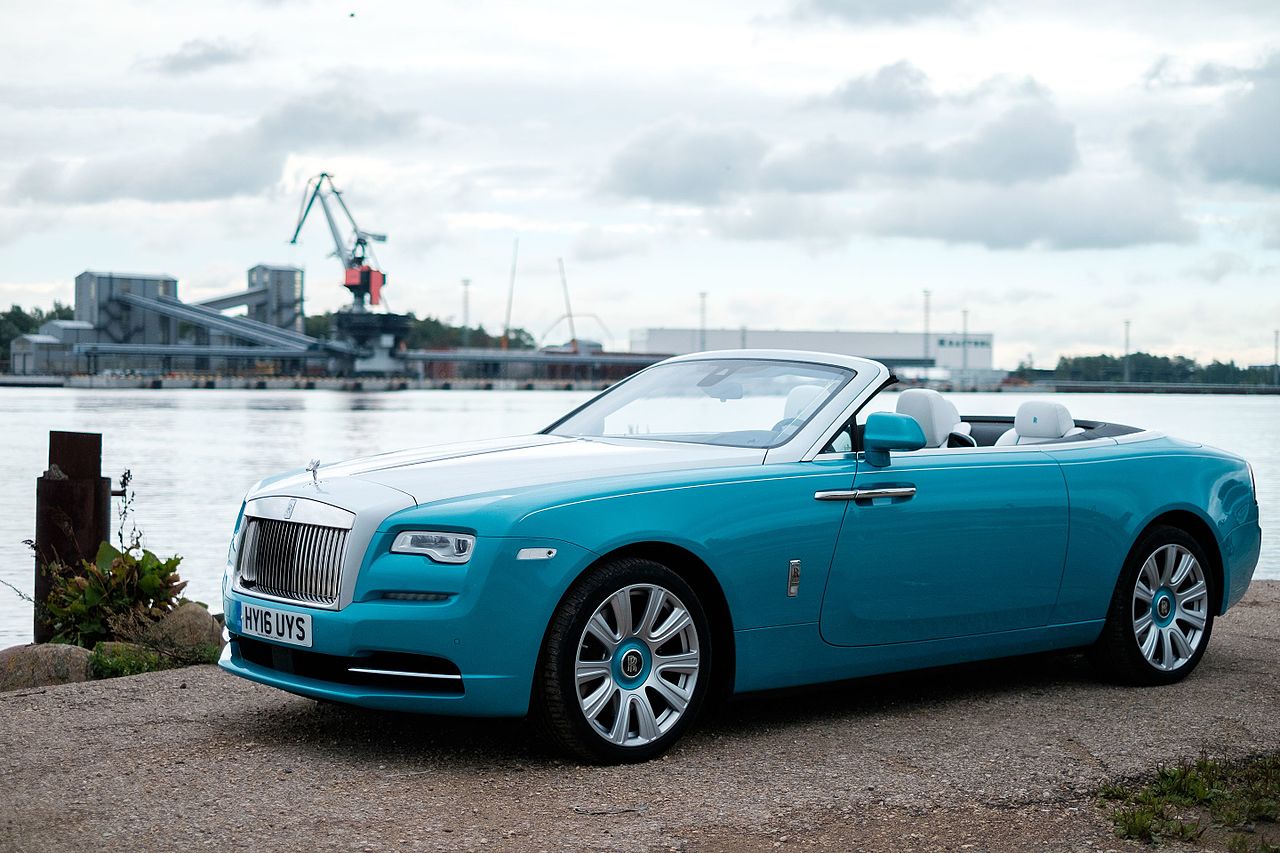 Cullinan
After much anticipation, Rolls-Royce revealed the Cullinan in early 2018. The 5-door SUV shares the "Architecture of Luxury" platform and many components with the Phantom.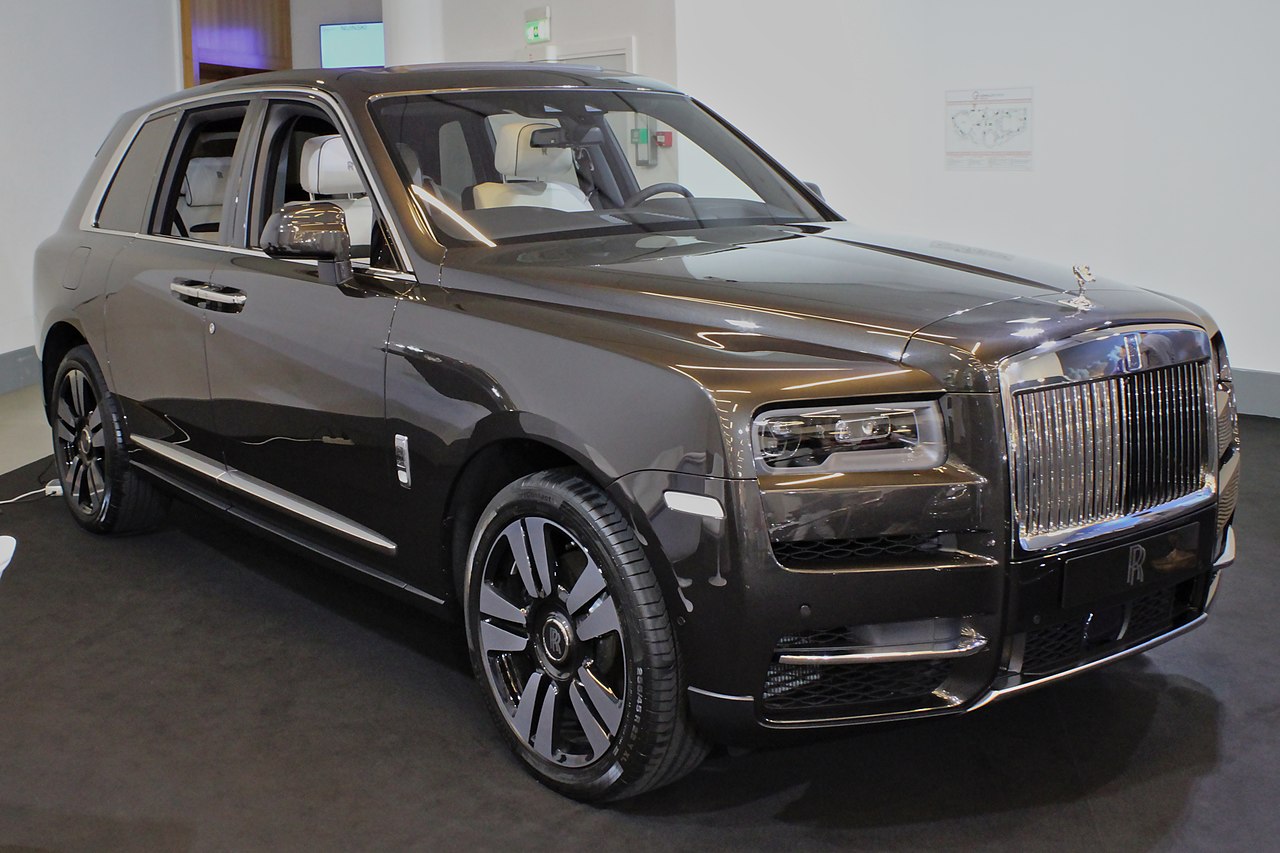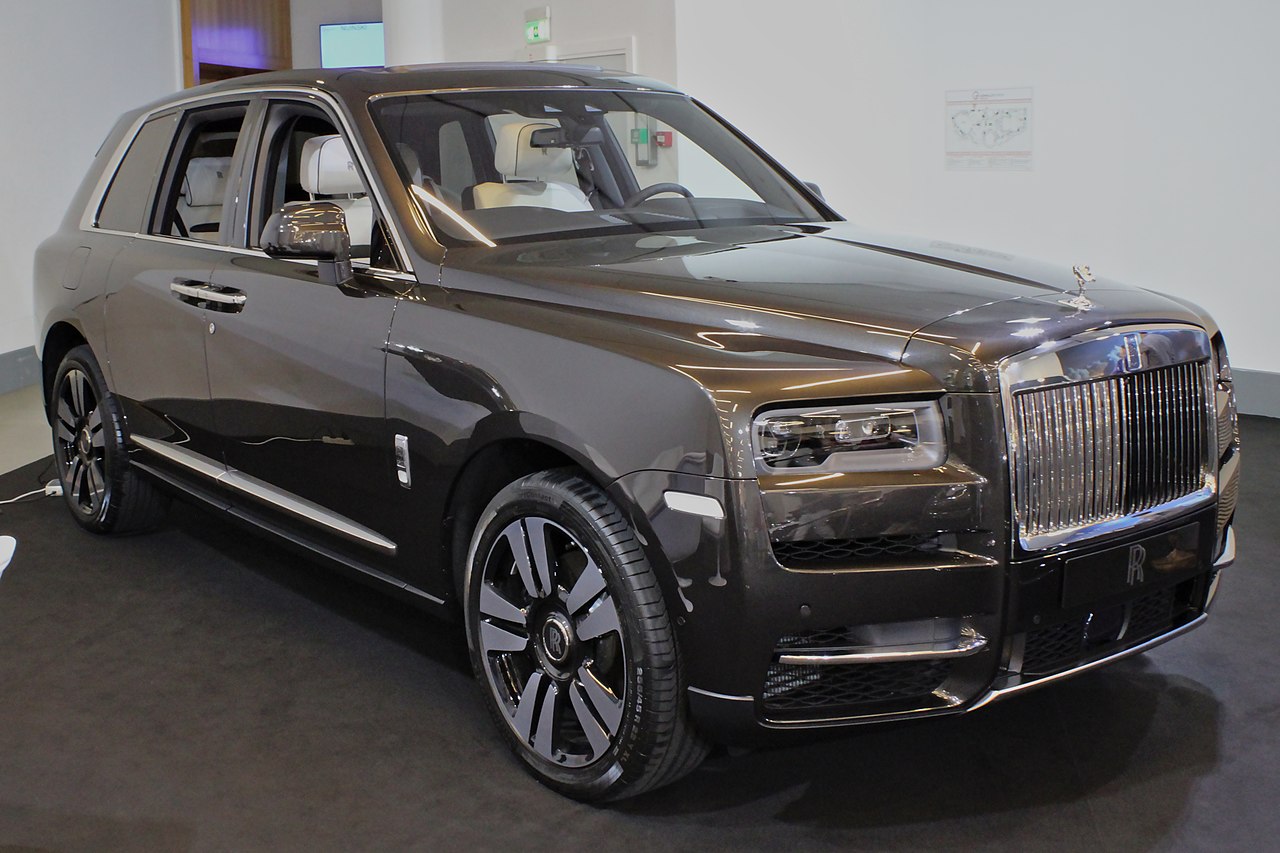 Former
Phantom
1)2003–2016 – Phantom 4-door saloon. Launched in January 2003 at Detroit's North American International Auto Show, this is the first model from Rolls-Royce Motor Cars Limited. The car has a 6.75 L V12 engine sourced from BMW, but most components are unique to the car. Parts are sourced from Continental Europe and the UK. Assembly, leatherwork, woodwork, and finishing are carried out in a new factory in Goodwood near Chichester, Sussex.
2)2005–2016 – Rolls-Royce Phantom Extended Wheelbase. This car's wheelbase is 250 mm longer than that of the standard Phantom saloon.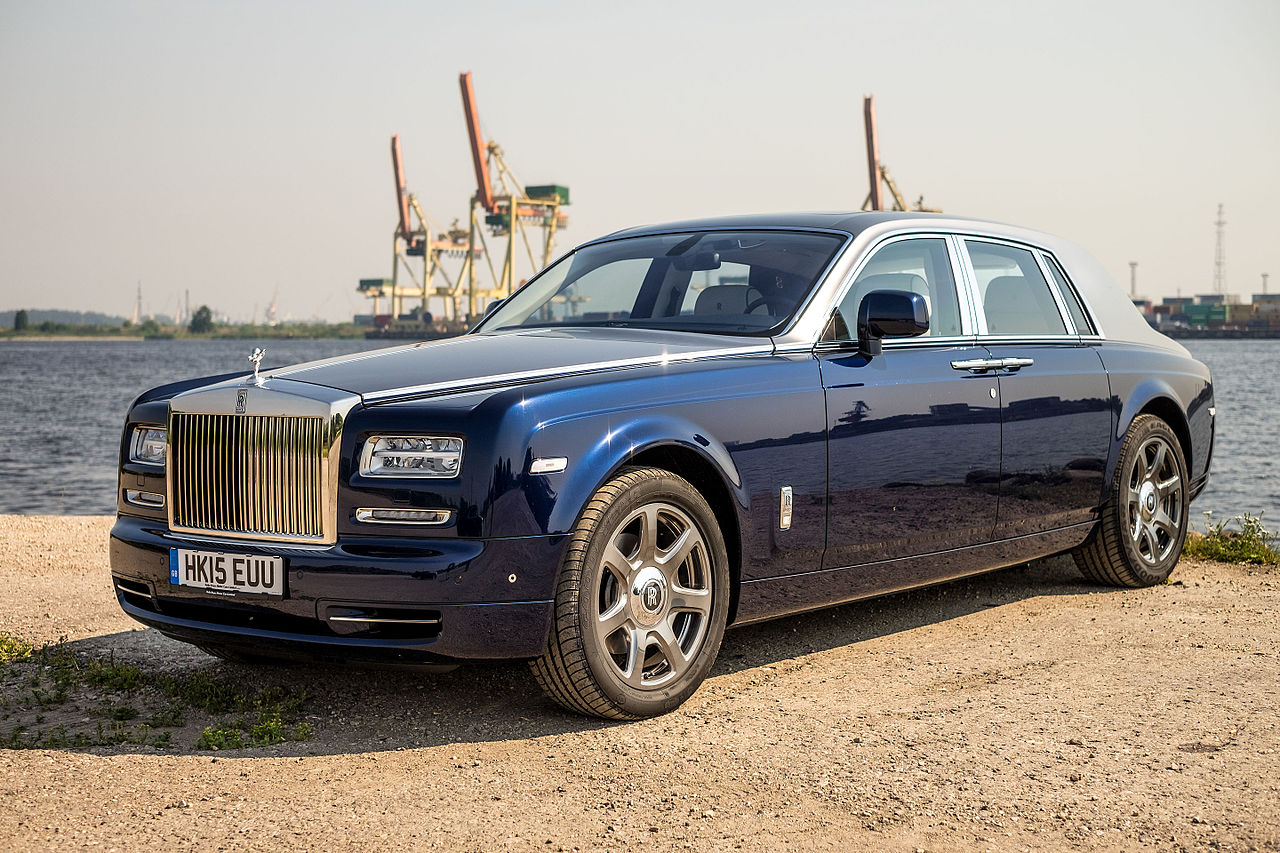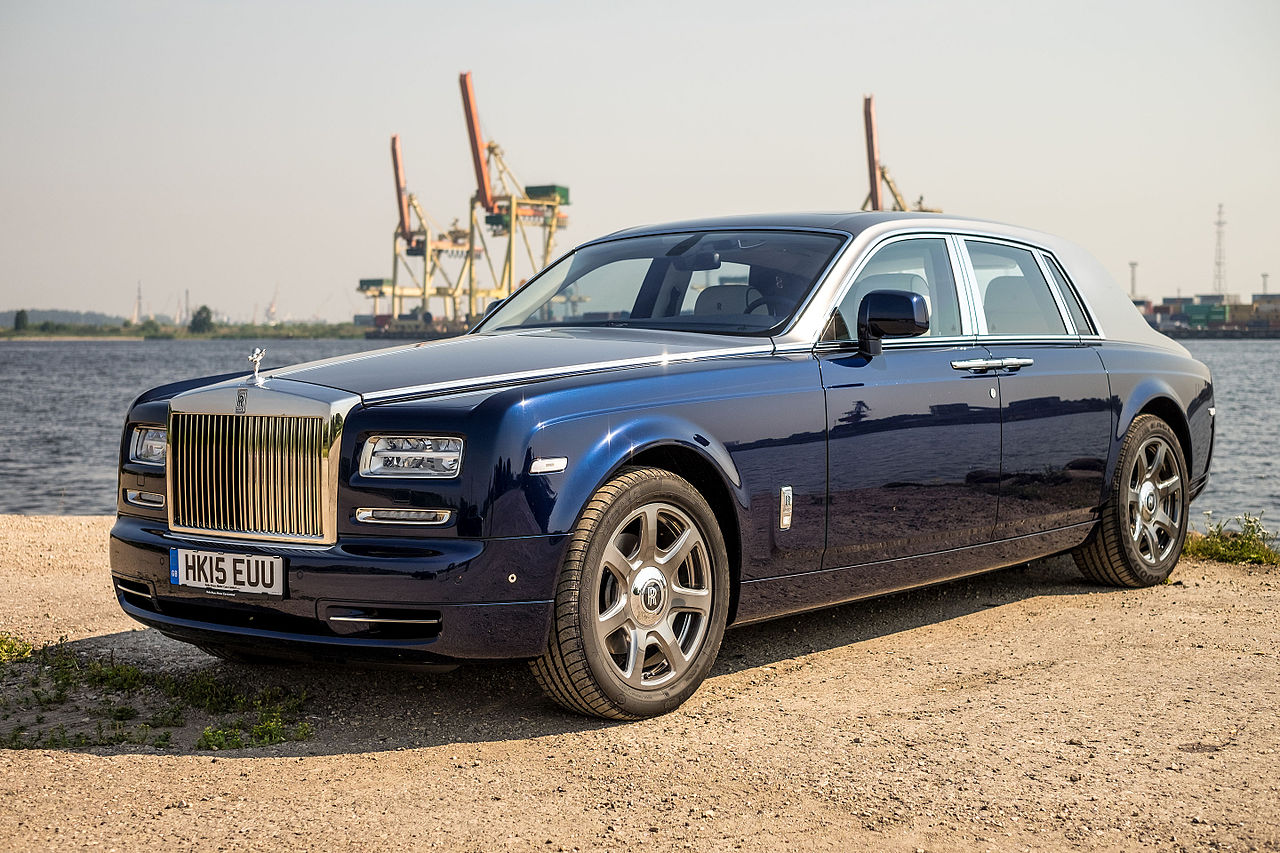 3)2007–2016 – Phantom Drophead Coupé (convertible)
4)2008–2016 – Phantom Coupé
5)2017 – Rolls-Royce Swept ail was a one-off custom Phantom Coupé sold for $12.8 million after a 4-year build making it the most expensive new car ever sold at the time.
Reference
https://en.wikipedia.org/wiki/Rolls-Royce_Motor_Cars