Architects plan, develop, and implement building designs. They compile feasibility reports, determine environmental impact, create project proposals, estimate costs, determine timelines, and oversee construction processes. People need places to live, work, play, learn, shop, and eat. Architects are responsible for designing these places.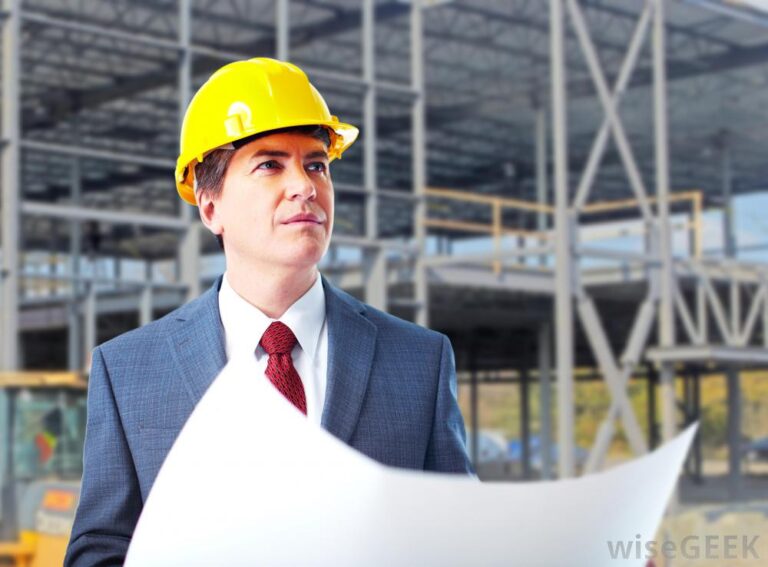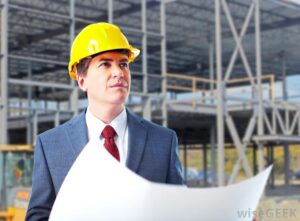 File Name: Architects – Outdoor workplace
Alt-Text: Although architects usually work in an office, they must also travel to construction sites.
They work on public or private projects and design both indoor and outdoor spaces. Architects can be commissioned to design anything from a single room to an entire complex of buildings. Employment of architects is projected to grow 3 percent from 2020 to 2030, slower than the average for all occupations.
In this post, Pritish Kumar Halder explains architects' works and responsibilities.
Architects Interview: The Basics
To be successful in this position you should be able to visualize space in three dimensions, have a good understanding of construction technologies, and be an effective project manager. An outstanding Architect will have strong interpersonal skills and be able to create designs that are functional, creative, and sustainable.
There are typically three main steps to becoming a licensed architect: completing a bachelor's degree in architecture, gaining relevant experience through a paid internship, and passing the Architect Registration Examination.
To pursue a career as an Architect, you typically need at least a bachelor's degree required with a master's degree. Subjects are the following:  architecture, architectural history, theory, building design with an emphasis on computer-aided design and drafting (CADD), structures, construction methods, professional practices, math, physical sciences, and liberal arts. So, all of these subjects' related knowledge is important to prepare for an excellent interview.
List of Topics to Prepare
If you're interested in becoming an Architect, one of the first things to consider is how much education and experience you need to prepare. So, here are some best architect Interview topics that will help you to clear the interview quickly:
Knowledge of architecture
Knowledge of architectural history and theory
Knowledge of building design with an emphasis on computer-aided design and drafting (CADD)
Knowledge of structures
Knowledge of construction methods
Knowledge of professional practices
Knowledge of math
Knowledge of physical sciences
Knowledge of liberal arts
Meet with clients to determine objectives and requirements for structures
Give preliminary estimates on cost and construction time
Understanding to prepare structure specifications
Direct workers who prepare drawings and documents
Understanding to prepare scaled drawings, either with computer software or by hand
Understanding to prepare contract documents for building contractors
Manage construction contracts
Visit worksites to ensure that construction adheres to architectural plans
Seek new work by marketing and giving presentations
The best way to improve your chances of performing well at an architect's interview is to know the questions you are most likely to face. When interviewing for an architect's interview position, your interviewer will ask questions to assess your educational skills. The answers you give can be a deciding factor in whether you receive a job offer.
Learn More about the Job
Anyone serious about landing a job or acing an architect's interview should have adequate knowledge about the concepts mentioned above. More importantly, the applicant should know what type of educational institution they are applying to and the nature of the job to prepare accordingly.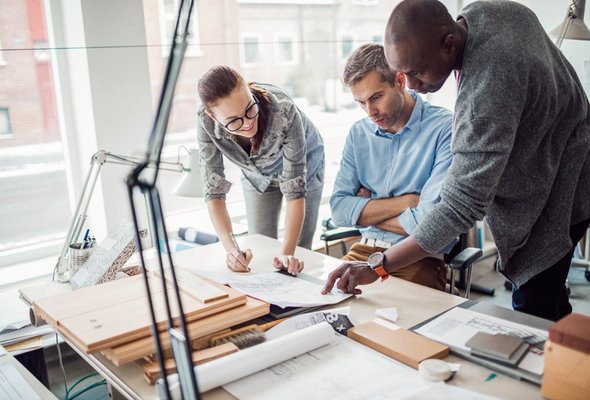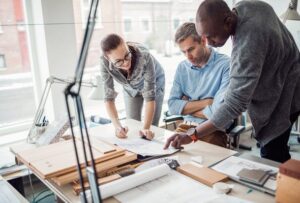 File Name: Architects – Office
Alt-Text: Architects need internships to gain practical experience.
However, if you feel overwhelmed, get in touch with Pritish Kumar Halder to help you nail the interview. With his expertise in architect's interview preparation, from  architect's interview questions to  architect's interview questions, you'll have brilliant responses ready.
Get in touch with us today!
Reference: