Any questions you want to practice should be geared towards your reliability, teamwork, and ability to follow instructions. Television broadcasting, private consulting firms, and government agencies should also be looking for motivation and enthusiasm for the specific position. You need to know some of the most common questions asked in interviews.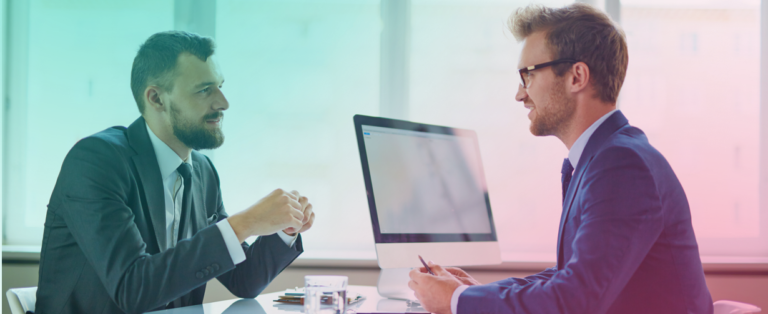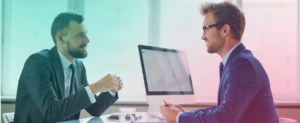 File Name: People-office-Recruitment
Alt-Text: people sitting in the office for an interview
Try practising some of these common Meteorologist's job interview questions, Pritish Kumar:
1.  How familiar are you with creating and editing weather graphics?
How to answer:  A good response to this question would be to mention the graphics programs the meteorologist is familiar with. This will show the interviewer what they are capable of working with.  They would need minimal training upon starting the job. The candidate should mention programs such as Intellicast, OB, WSI MAX, etc., and the type of graphics they know. Also, as to how to create and edit within the program.
Answer:  "I have worked with numerous weather graphics programs for years. I am most familiar with working with WSI MAX, where I know how to edit any kind of existing graphic. I also know how to create graphics in this program. In the past, I have created a Neighborhood High Temperatures map for my previous station that viewers enjoyed. I could make any graphic necessary for any show, and hope to create new graphics for upcoming holidays."
2.  Why did you choose to be in front of the camera?
How to answer:   A good answer would be to describe the candidate's personality, and how it is fit for television. A meteorologist would choose to work in front of the camera as opposed to behind the scenes building graphics and assembling the forecast because they enjoy talking to large crowds, and thinks they can express the weather in simple terms to viewers. A good response would be to explain how they can keep complicated topics concise for viewers and how they can make them seem interesting in a short period.
Answer:  "I chose to forecast the weather in front of the camera because while I trust in my abilities to assemble strong forecasts, I also believe my personality is fun, likable, and will draw viewers to their television sets and become interested in the weather."
3.  If you could change one aspect of how our television station covers weather, what would it be?
How to answer:  Interviewers are looking for the candidate to show that they have watched this particular weather team extensively and already have ideas on how to improve the show. While it is not a good idea to criticize the current weather team, this is a chance for the candidate to show that their addition to the team would benefit everyone and improve the quality of the show. A good way to respond is to use the candidate's knowledge of weather and use that to suggest to improve part of the next few hours.
Answer:   "While I love how the meteorologists begin each of their weather segments by showing the radar, I would be interested in incorporating more web cameras into the show. That way, we can give viewers a live look outside right at that moment, and then move into what is to come in the next few hours."
Not every question you will encounter when interviewing for a Meteorologist's position will be related to gathering and interpreting data to forecast weather-supportive jobs. But those are the common topics interviewer can ask for selecting a qualified candidate.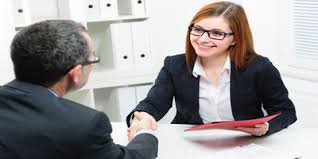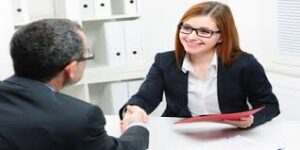 File Name: People-office
Alt-Text: Two People handshaking in the office
Best Meteorologist's Interview Preparing Service
If you're feeling overwhelmed by the questions mentioned above, we get you. However, don't fret as you have Pritish Kumar Halder by your side. I am Meteorologist's job expert with special skills and help people prepare for all types of Meteorologist job interviews. Whether you need assistance in answering advanced Meteorologist's job interview questions or  Meteorologist's job interview questions, I can help you with all.
Get in touch for more information!
Composed by: Suma Sarker
Reference:
https://www.mockquestions.com/position/Meteorologist/Why%2Bdid%2Byou%2Bchoose%2Bto%2Bbe%2Bin%2Bfront%2Bof%2Bthe%2Bcamera%253F.html