Calligraphers are professional artists who specialize in handwriting. The elegant handwriting and designs on a wedding invitation or similar special announcement are sometimes the work of a professional calligrapher. A calligrapher designs and applies artistic lettering for many mediums using a variety of inks and other materials. Calligraphers are often self-employed and work as freelancers, though they also might work for a calligraphy studio. Freelance artists often face keen competition for assignments. While no degree is required for this career, formal training courses can prepare individuals to make a living from this craft.
In this post, Pritish Kumar explained about requirements to become a calligrapher: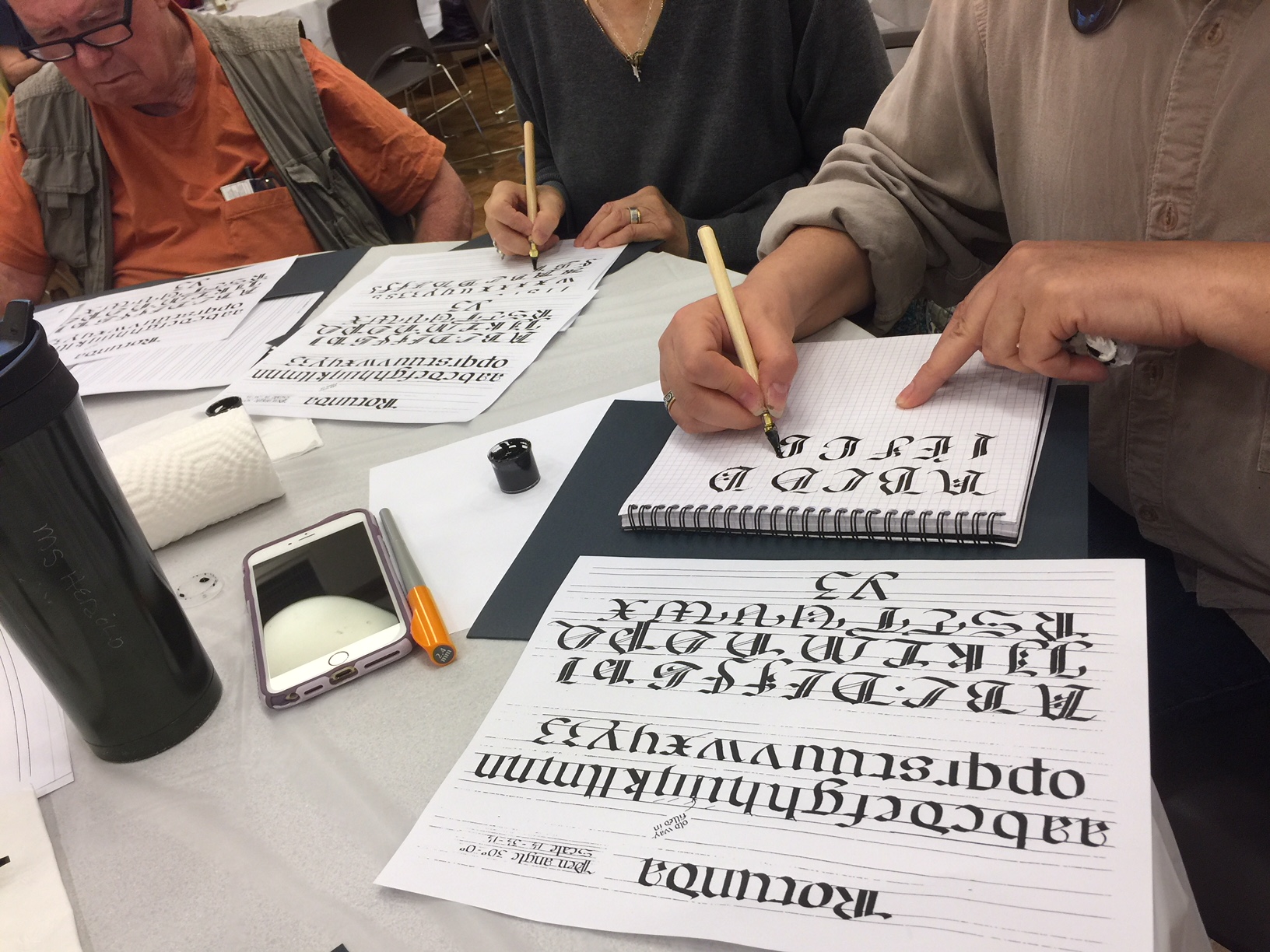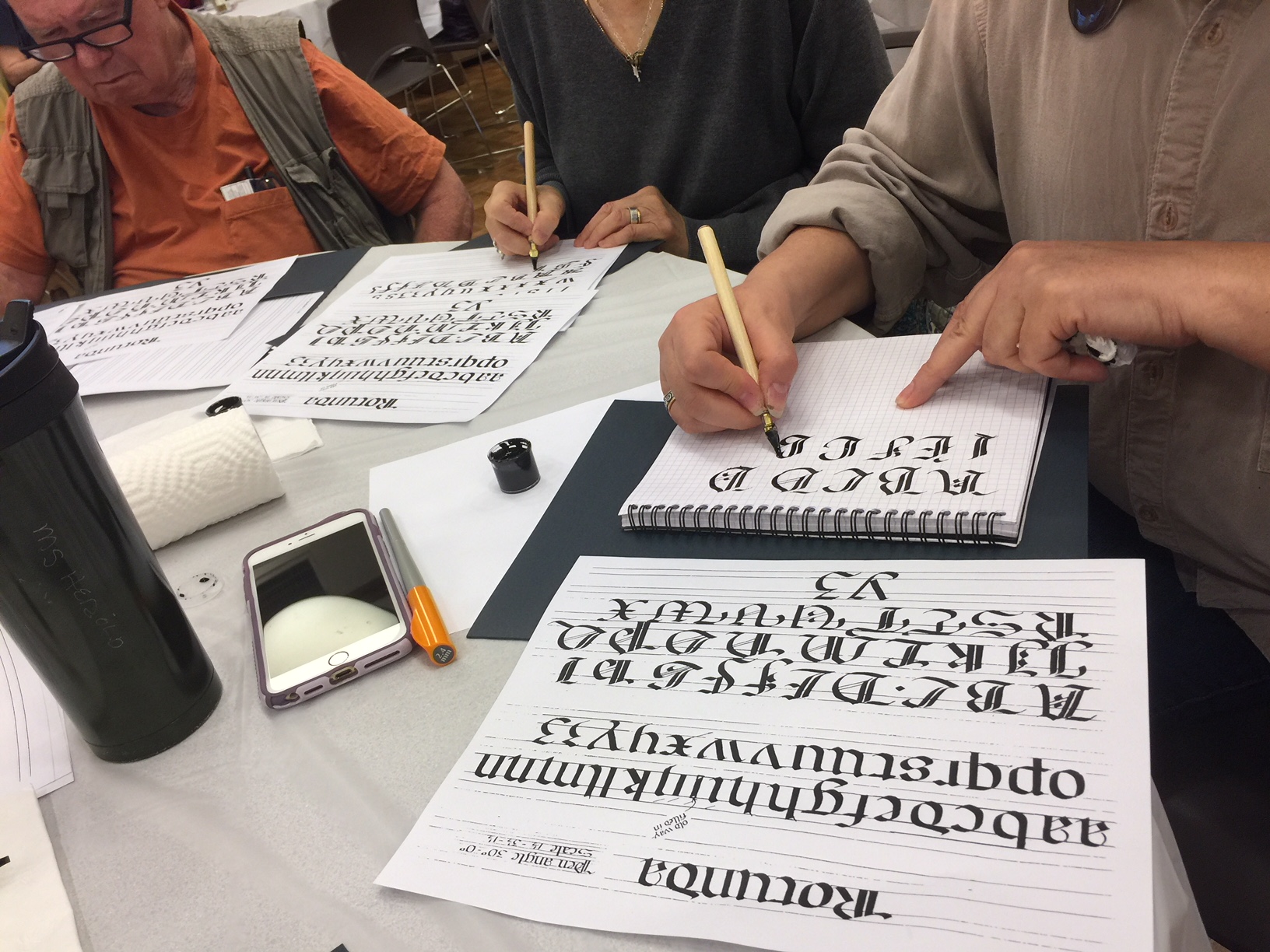 Career Requirements
| | |
| --- | --- |
| Degree Level | Undergraduate degree or art courses improve professional possibilities |
| Degree Field | Art |
| Key Skills | Artistic ability, creativity, manual dexterity, marketing, communication skills |
Step 1: Pursue Formal Education or Training
A degree is not necessary to begin a career in this field, but aspiring calligraphers can greatly benefit from formal training in the art. Some bachelor's degree programs in art offer elective courses in calligraphy that provide instruction in a variety of techniques and skills, including italics, flourishes and copper presses. Alternatively, many calligraphy guilds and professional organizations offer calligraphy seminars and workshops that are open to the public or to organization members. For example, the Society of Scribes offers several workshops annually that cover many different techniques, fonts and elements of business within calligraphy as a profession.
Step 2: Develop a Portfolio
All calligraphers should possess a professional portfolio that showcases the best examples of their work. The portfolio should contain a variety of fonts and styles created using different media. The portfolio can be shown to studios when seeking employment or to customers when seeking freelance work.
Step 3: Join a Professional Organization
There are several professional organizations for calligraphers across the United States, including the Society of Scribes, the Society for Calligraphy and a number of state-specific guilds. Membership comes with the opportunity to attend workshops and annual conferences, as well as access to professional listings, insurance information, networking opportunities and more.
Step 3: Seek Employment or Entrepreneurship
Professional calligraphers have the option to work for a calligraphy studio or pursue entrepreneurship independently as a freelance calligrapher. Each option offers its own set of potential benefits depending on the preference and career goals of the calligrapher. A calligrapher may choose to first work under an established studio to gain experience before offering services freelance to clients.
Step 4: Continue Education
Professional calligraphers can always benefit from continuing education options. Taking courses or attending workshops periodically throughout one's career can help a calligrapher stay up-to-date on current industry trends and learn about new tools and supplies as they enter the market.
Calligraphy takes many years of practice and determination to perfect the different techniques. Grit and patience within the artist are key to mastering these skills.
Reference
https://www.careerexplorer.com/careers/calligrapher/how-to-become/
https://bestaccreditedcolleges.org/articles/become-a-calligrapher-training-and-career-information.html