Any questions you want to practice should be geared towards your reliability, teamwork, and ability to follow instructions. Digital Corporate industries should also be looking for motivation and enthusiasm for the specific position. You need to know some of the most common questions asked in interviews.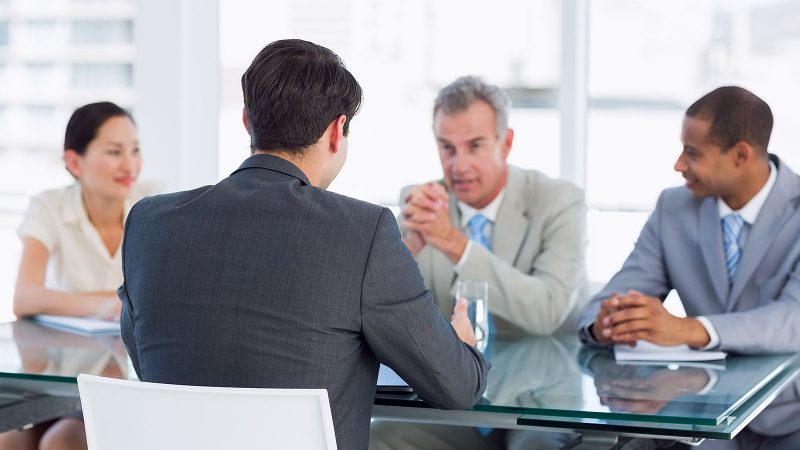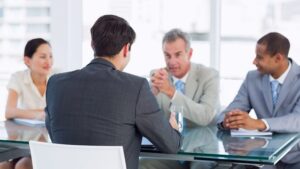 File Name: Recruiter Agency's authority-Job seeker
Alt-Text: People sitting in the office for an interview
Try practicing some of these common International Content Manager Job interview questions by Pritish Kumar Halder :
1.     Tell me the steps you would take to create a blog post.
How to answer: "Digital Content Managers need to be adept at generating, and leading a team to generate, a variety of different online content types, including blogs. Tell the interviewer how you plan to generate ideas, incorporate search engine optimization (SEO), ensure quality control and more when it comes to producing a company blog."
Answer:  "I'm the type of person who loves to stay up on current events and technology trends. I read the news and social media on a daily basis so I know what topics are hot. I use this information-gathering to help me come up with interesting and useful blog topics, obviously in the context of the company's products and services. Before I start writing, I conduct SEO research so I know what keywords to include in the title and content of the blog. I incorporate my team's feedback and editing thoughts prior to publishing any content, and I make sure to link any relevant content on the website to the article as well."
2.     How can you tell if the content you have posted was successful or not?
How to answer:   The interviewer wants to hear how you would quantitatively establish whether your team's content has been performing well or not. You will want to discuss how you would use data analytics to show the success (or not) of any published content. Common metrics that might be used in this scenario include traffic, likes, shares, and search engine rankings.
Answer:  "In one of my previous roles, I worked with my team to produce a special online report that we distributed to existing subscribers and promoted to prospects. I was able to show upper management that this project was highly successful based on key metrics that I pulled using Google Analytics. These KPIs included opens, shares, click-through rates, traffic, and conversions. The report resulted in numerous demo requests, on-site appointments, and several conversions to both trial and paid subscriptions."
3.     In your opinion, how essential is it for content managers to understand the fundamentals of digital marketing?
How to answer:   Content managers are responsible for planning, creating and implementing a firm's content strategy. Interviewers will ask this question to find out if candidates understand the correlation between good content and effective marketing. A knowledgeable content manage will understand how digital marketing works and will be able to produce unique content to keep the firm ahead of the competition.
 Answer:  "An understanding of the fundamentals of digital marketing is crucial for content managers. Because every piece of content that we write or commission is meant to further our firm's marketing interests. So I need to understand its exact purpose and desired outcome. Perhaps we want it to propel our firm forward as an industry leader, attract our target customers or provide necessary information to existing customers. We will need to plan the content according to the purpose and devise different ways to market it on separate platforms on the internet. For example, we could take one piece of content and convert it into a slide presentation, video, audio, blog and article."
Not every question you will encounter when interviewing for An International Content Manager  position will be related to educational supportive job. But those are the common topics interviewer can ask for selecting qualified candidate.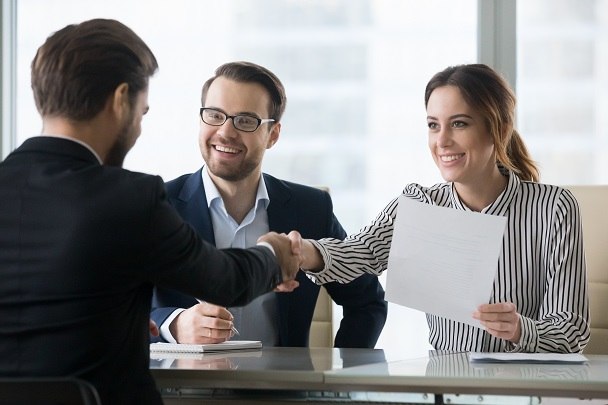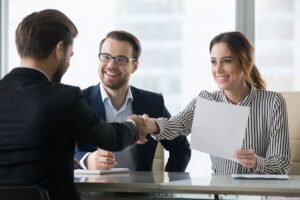 File Name: People-office
Alt-Text: Qualified candidate is hand shaking in the office
Best International Content Manager Interview Preparing Service
If you're feeling overwhelmed by the questions mentioned above, we totally get you. However, don't fret as you have Pritish Kumar Halder by your side. I am An International Content Manager job expert with special skills and help people prepare for all types of An International Content Manager job interviews. Whether you need assistance in answering advanced An International Content Manager job interview questions or core International Content Manager job interview questions, I can help you with all.
Get in touch for more information!
Composed by: Suma Sarker
Reference: