Food scientists improve food quality and packaging and originate new food products. This may include ensuring products comply with safety standards as well as developing improved food processing, storage, and transportation methods.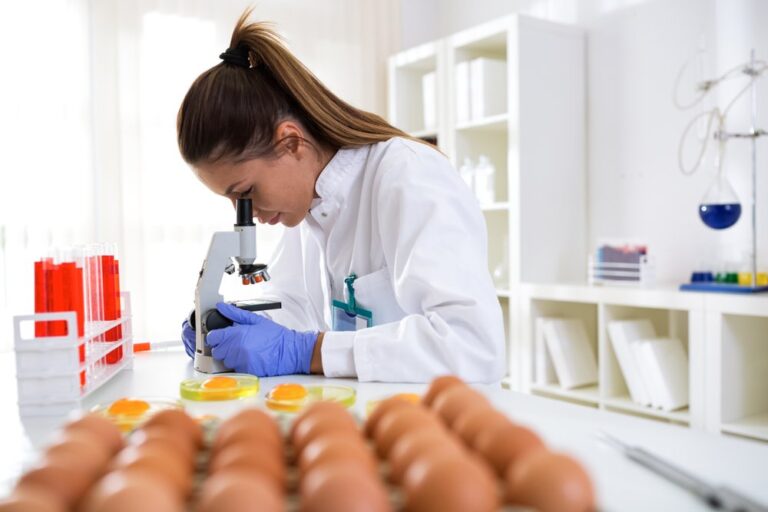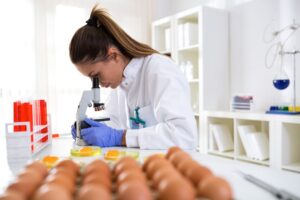 File Name: Food scientists – crop field
Alt-Text: Food scientists observing the cells of an egg
They analyze the nutritional content of food, discover new food sources, and research ways to make processed foods safe and healthy. Overall employment of Food scientists is projected to grow 9 percent from 2020 to 2030, about as fast as the average for all occupations (SOURCE: U.S. Bureau of Labor Statistics, Employment Projections program).
Tips to Prepare for Food Scientist Interview by Pritish Kumar Halder below:
Agricultural Scientists Interview: The Basics
To be successful in this role, you should interpret and apply scientific findings to food, know how to translate findings into innovative products, and understand how to translate business objectives into clear project goals. Top candidates will be team players, and be passionate about product development. Therefore, it's always best to have some knowledge about the most common areas of study are application-focused food sciences toxicology or dietetics food chemistry, food analysis, food microbiology, food engineering, and food-processing operations Agriculture Science, biology, chemistry, biochemistry, genetics, animal reproduction, veterinary medicine (DVM), mathematics.
The level of the interview will directly depend on the experience you have, followed by the qualification and work skills. However, if the candidate is an experienced person, the process can tricky and technical to test the applicant's true abilities.
List of Topics to Prepare
There are many concepts that the interviewer can question you about. While the level of questions does depend on the experience of the candidate, it usually revolves around these topics:
Knowledge of Agricultural or biological engineering.
Knowledge of food sciences
Knowledge of toxicology or dietetic food chemistry
Knowledge of food microbiology
Knowledge of food engineering
Knowledge of Biology
Knowledge of Chemistry
Knowledge of food-processing operations
Knowledge of entomology
Knowledge of Biochemistry
Knowledge of genetics,
Knowledge of animal reproduction
Knowledge of veterinary medicine (DVM)
Knowledge of the  Institute of Food Technologists(IFT certification
Knowledge of the American Registry of Professional Animal Scientists certification
Knowledge of the Soil Science Society of America(SSSA) certification
Create new food products and develop new and better ways to process packages, and deliver them
Communicate research findings to the scientific community, food producers, and the public
Travel between facilities to oversee the implementation of new projects
When interviewing for a Food scientists interview position, your interviewer will ask questions to assess you're performance in regional knowledge and experience. The answers you give can be a deciding factor in whether you receive a job offer.
Learn More about the Job
Anyone serious about landing a job or acing a Food scientist's interview should have adequate knowledge about the concepts mentioned above. More importantly, the applicant should know what position they are applying to and the nature of the job to prepare accordingly.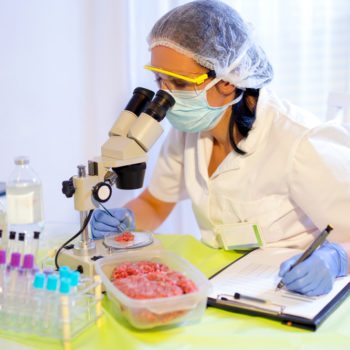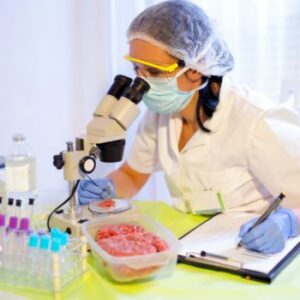 File Name: Food Scientist- Laboratory
Alt-Text: Food Scientists analyzing plants diseases to note
However, if you feel overwhelmed, get in touch with Pritish Kumar Halder to help you nail the interview. With his expertise in Food scientist's interview preparation, from advanced Food scientists interview questions to core Food scientist's interview questions
Get in touch with us today!  you'll have brilliant responses ready.
Composed by: Suma Sarker
Reference: