Are you able to spot trends, and capture the spirit of times in your creation? Do you love to create patterns and sketches and work with different fabric types? You may want to consider becoming a Fashion Designer!
A fashion designer designs and assists with the production of clothing, shoes, and accessories, identifies trends, and selects styles, fabrics, colors, prints, and trims for a collection. Fashion designers either design haute couture or ready-to-wear clothing.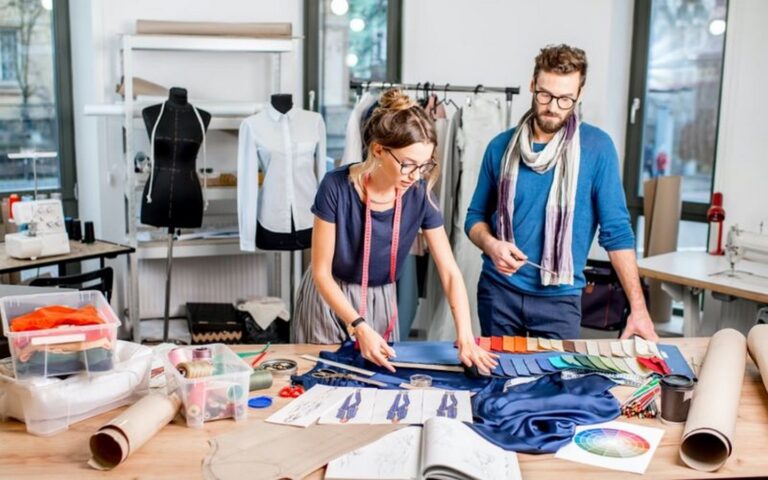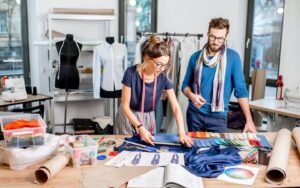 File Name: Fashion designers – the fashion house
Alt-Text: Fashion designers select fabrics, colors, or styles for each garment or accessory
The majority of fashion and clothing designers work for high street stores and independent labels. They may be employed at an in-house design studio, based in either a manufacturing or retail organization. The BLS also reported that the job outlook for fashion designers from 2018 to 2028 is 1%. This may be attributed to the balance of clothing production being overseas with the growing need for fashion designers in the retail trade industry.
In this post, Pritish Kumar gives refers to some of the most common interview questions for a Fashion designer's Interview along with the appropriate answer:
Fashion designer's Interview: the Basics
Ideal candidates have outstanding business acumen and are creative geniuses. There are many types of fashion designers such as Accessory designers, Costume designers, Clothing designers, and Footwear designers.
It's not a strict requirement that Fashion Designers have higher education, but an associate's or bachelor's degree is recommended. The following degree subjects may be useful in developing your career as an artist: bachelor's and master's degrees in fine arts or business fields such as fashion design or fashion merchandising business administration, retail fundamentals, or related areas is a bonus.
These fashion-focused programs teach students about textiles and fabrics and how to use computer-aided design (CAD) technology. In addition, some training in business management is necessary for Senior Fashion Designers.
List of Topics to Prepare
Fashion design is a very competitive industry. To show that you can create amazing designs which will appeal to a target audience, as a successful Fashion Designer applicant you should possess certain skills and qualifications. Many concepts combine both technical and design skills. Relevant knowledge of subjects includes:
knowledge of fashion and fashion design
knowledge of fashion business
knowledge of fashion buying, marketing, and communication
knowledge of garment technology
knowledge of graphic design
knowledge of using computer-aided design (CAD) technology
Study fashion trends and anticipate designs that will appeal to consumers
Decide on a theme for a collection
Use computer-aided design (CAD) programs to create designs
Visit manufacturers or trade shows to get samples of fabric
Select fabrics, embellishments, colors, or a style for each garment or accessory
Work with other designers or team members to create prototype designs
Present design ideas to creative directors or showcase their ideas in fashion or trade shows
Market designs to clothing retailers or consumers
Oversee the final production of their designs
The level of the interview will directly depend on the experience you have, followed by your qualification and work skills. However, if the candidate is an experienced person, the process can tricky and technical to test the applicant's true abilities.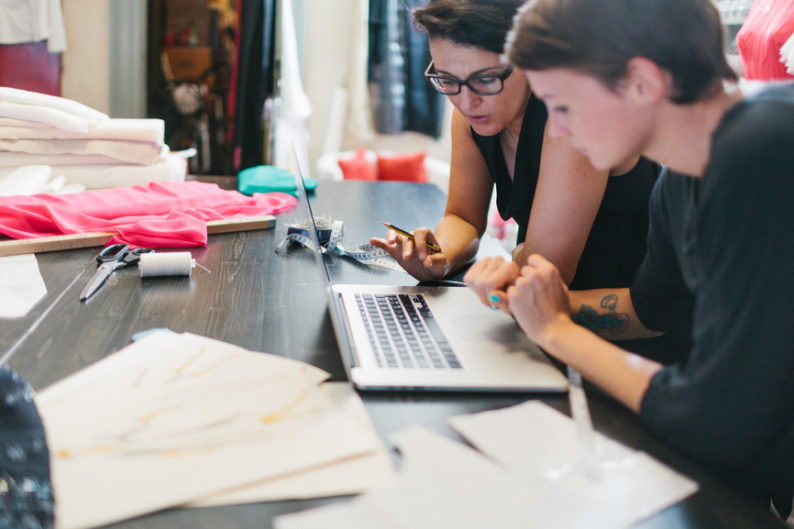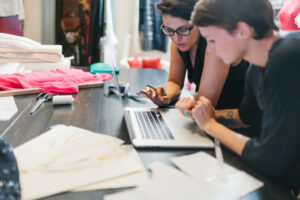 File Name: Fashion designers – the fashion house
Alt-Text: Fashion designers occasionally work long hours to meet production deadlines or prepare for fashion shows
Learn More about the Job                         
Anyone serious about landing a job or acing a Fashion designer job interview should have adequate knowledge about the concepts mentioned above. More importantly, the applicant should know what kind of institutions they are applying to and the nature of the job to prepare accordingly.
However, if you feel overwhelmed, get in touch with Pritish Kumar Halder to help you nail the interview. With his expertise in Fashion designer interview preparation, from core Fashion designer interview questions to advanced Fashion designer interview questions, you'll have brilliant responses ready.
Get in touch with us today!
Composed by: Suma Sarker
Reference: