Conservation scientists manage, improve, and protect the country's natural resources. They work with private landowners and federal, state, and local governments to find ways to use and improve the land while safeguarding the environment.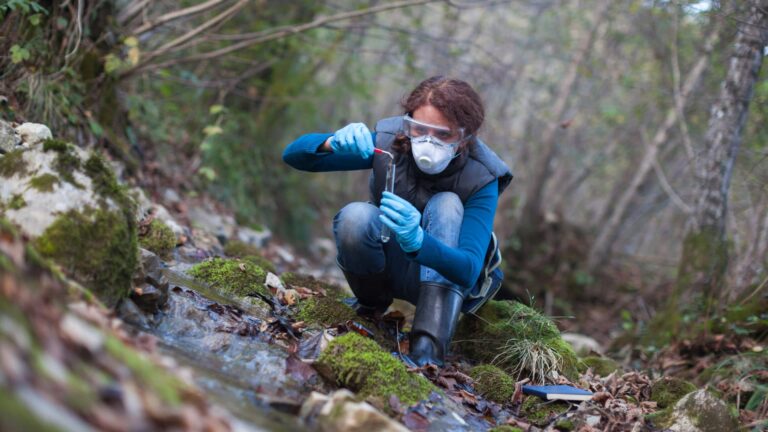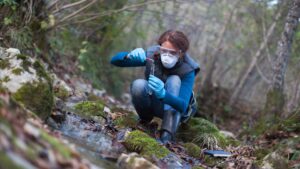 File Name: Conservation scientists- Test-tube -Sample
Alt-Text: Conservation scientists collecting Sample from nature
Conservation scientists/ foresters evaluate data on forest and soil quality, assessing damage to trees and forest lands caused by fires and logging activities. In addition, they lead activities such as suppressing fires and planting seedlings. Fire suppression activities include measuring how quickly fires will spread and how successfully the planned suppression activities turn out.
In this blog, Pritish Kumar Halder discuss commonly asked interview questions during job interviews for Conservation Scientist below:
A Conservation scientists Interview: The Basics
Overall employment of conservation scientists/foresters is projected to grow 7 percent from 2020 to 2030, about as fast as the average for all occupations (Source: https://www.bls.gov/ooh/life-physical-and-social-science/conservation-scientists.htm#tab-6) Conservation scientists advise farmers, ranchers, and other agricultural managers on how they can improve their land for agricultural purposes and to control erosion. Two of the most common types of conservation scientists are 1. Range Managers, 2. Soil and Water Conservationists.
To succeed as a Conservation scientist, you need knowledge of a bachelor's degree in forestry or a related subject, such as agriculture, rangeland management, or natural resources. So, all of these areas of knowledge and experience with excellent physical stamina are the keys to success in this role.
List of Topics to Prepare
If you're looking for a job that could help to prevent deforestation and manage the land quality as well as have passionate about saving the earth, this position is the right choice for you.
There are many concepts that the interviewer can question you about. While the level of questions does depend on the experience of the candidate, it usually revolves around these topics:
Knowledge of – Forestry or a related subject
Agriculture rangeland management
Ecology
Biology
Forest resource measurement
Geographic Information System (GIS) technology
Remote sensing
Other forms of computer modeling
Environmental science
Agricultural science or rangeland management
Familiar with handheld computers and global positioning systems (GPSs)
Establishing plans for managing forest lands and resources
Supervising activities of other forestry and conservation workers
Choosing and preparing sites for new trees
Using controlled burning, bulldozers, or herbicides to clear land
Negotiating terms and conditions for forest harvesting and land-use contracts
Directing and participating in forest-fire suppression
Determining ways to remove timber with minimum environmental damage
Monitoring forest-cleared lands to ensure they are suitable for future use
When interviewing for a Conservation scientists interview position, your interviewer will ask questions to assess your Conservation scientist's skills and experience. The answers you give can be a deciding factor in whether you receive a job offer.
Learn More about the Job
Anyone serious about landing a job or acing a Conservation scientist's interview should have adequate knowledge about the concepts mentioned above. More importantly, the applicant should know what kind of health care institutions they are applying to and the nature of the job to prepare accordingly.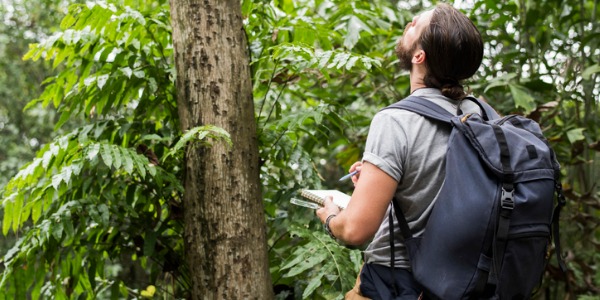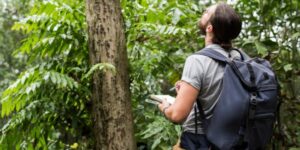 File Name: Conservation scientists- Forest
Alt-Text: Conservation scientists identifying the details of the tree
However, if you feel overwhelmed, get in touch with Pritish Kumar Halder to help you nail the interview. With his expertise in Conservation scientists' interview preparation, from Theoretical Conservation scientist's interview questions to Practical Conservation scientists' interview questions; you'll have brilliant responses ready.
Get in touch with us today!
Composed by: Suma Sarker
Reference: 1. https://www.careerexplorer.com/careers/conservation-scientist/