First off, what is an archivist or a curator? Are they the same thing? The answer is yes . . . and no. Expert says it depends on different institutions' activity.
An Archivist, or Conservator, assembles preserves, catalogs, and manages historical information, images, and other collections to determine their significance and value. Their main duties include deciding which historical items should be kept for public viewing, creating descriptions and organization guidelines for each collection piece, and updating and maintaining an archival database. Archivists collect, organize, and maintain control over a wide range of information deemed important enough for permanent safekeeping. This information takes many forms: photographs, films, video and sound recordings, and electronic data files in a wide variety of formats, as well as more traditional paper records, letters, and documents.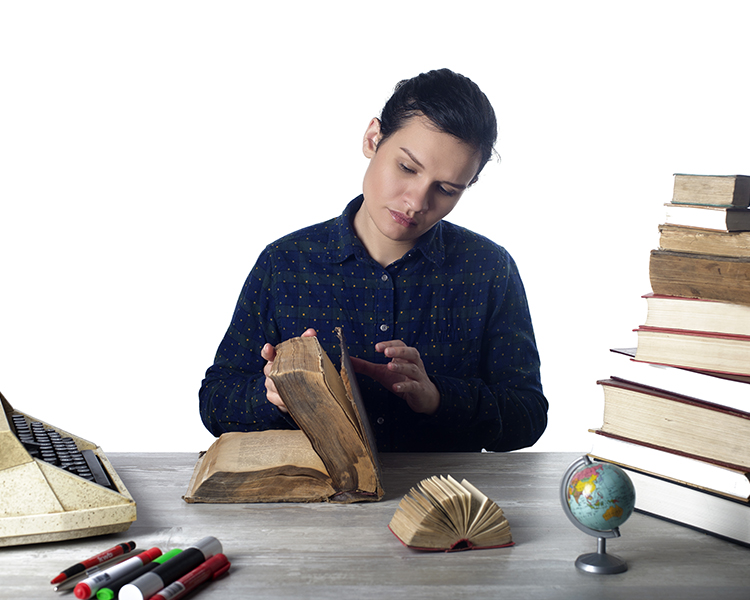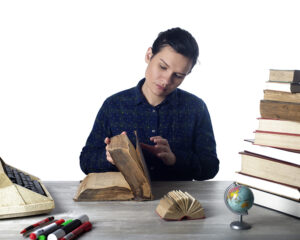 File Name: Archivist-Museum
Alt-Text: Archivist collecting historical information
Employment of archivists is projected to grow 9 percent from 2018 to 2028, faster than the average for all occupations (Source: *PayScale.Com, **U.S. Bureau of Labor Statistics) faster than the average for all occupations. Continued public interest in museums and other cultural centers should lead to increased demand for archivists and for the collections they manage. Along the way, you should make it your goal for patients to achieve very good fundamental knowledge of the Archivist knowledgeable Foundation.
In this blog Pritish Kumar, discuss commonly asked Archivist related Interview Questions during job:
Archivist Interview: The Basics
To pursue a career as a museum curator, you typically need at least a master's degree in art history, history, archaeology, or museum studies. Fields of degree may include fine and performing arts, history, or social science.  The Academy of Certified Archivists offers such certification activity. Archivists typically need a master's degree in history, library science, archival studies, political science, or public administration. Students may gain valuable archiving experience through volunteer or internship opportunities.
Archivists often specialize in an area of history so they can more accurately determine which records in that area qualify for retention and should become part of the archives. Archivists also may work with specialized forms of records, such as manuscripts, electronic records, websites, photographs, cartographic records, motion pictures, or sound recordings. All of this knowledge of expertise can be a privilege for your interview preparation.
List of Topics to Prepare
Archivists shape the museum experience, as they are responsible for obtaining historically important pieces and designing the overall layout of the exhibits. Successful archivists possess excellent research and IT skills and thrive in a collaborative situations.
There are many concepts that the interviewer can question you about. While the level of questions does depend on the experience of the candidate, it usually revolves around these topics:
Knowledge of anthropology
Archaeology
Art
Art history
Event/ exhibition management
History
Library science with courses in archival science Paleontology
Computer science
Medicine Science museums
Museum studies (Museology)
Art administration
Business administration
Understanding of Public relations
Marketing
Fundraising
Chemistry
Physics
Understanding of Digital imaging
Understanding of Scanning technology
Understanding of Copyright law
Skill in the use of computers with Windows-based operating environment.
Ability to develop and maintain finding aids using contemporary tools by national standards.
Knowledge of archival and preservation concepts, methodology, and techniques.
Ability to interpret and evaluate client informational needs and to determine appropriate alternative solutions.
Skill in organizing resources and establishing priorities.
When interviewing for an Archivist interview position, your interviewer will ask questions to assess your educational skills. The answers you give can be a deciding factor in whether you receive a job offer.
Learn More about the Job
Anyone serious about landing a job or acing a Museum Curator interview should have adequate knowledge about the concepts mentioned above. More importantly, the applicant should know what kind of organization they are applying to and the nature of the job to prepare accordingly.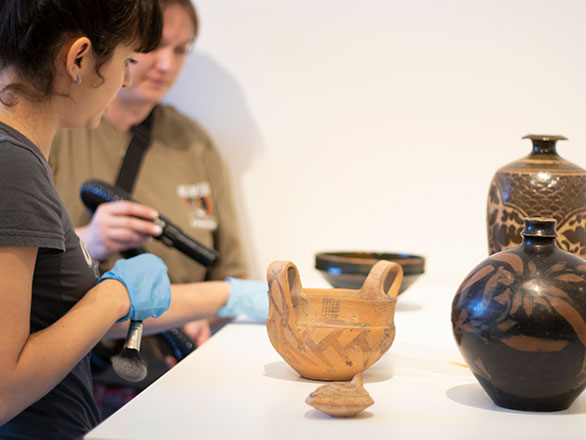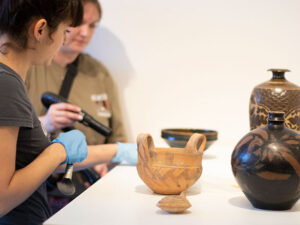 File Name: Archivist-Museum-Ancient creation objects
Alt-Text: Qualified candidate giving effort in her duty as an Archivist
However, if you feel overwhelmed, get in touch with Pritish Kumar Halder to help you nail the interview. With his expertise in Archivist interview preparation, from Technical Archivist interview questions to advanced Archivist interview questions, you'll have brilliant responses ready.
Get in touch with us today!
Composed by: Suma Sarker
Reference: 1. https://www.bls.gov/ooh/education-training-and-library/curators-museum-technicians-and-conservators.htm#tab-4