Actuary jobs are wherein a person who is proficient in regulating the present effects of future possible events or in financial modeling and risk analysis in different areas of insurance, or calculating the value of life interests and insurance risks, or designing and pricing of policies. Therefore, Numbers are actuaries' backbone. They analyze different types of data to calculate and manage risk. Hence, they help companies to form well-organized policies by protecting themselves from uncertain and undesirable future events. Actuary jobs are required in any field where risk is involved, including banking, insurance, healthcare, and even non-financial areas.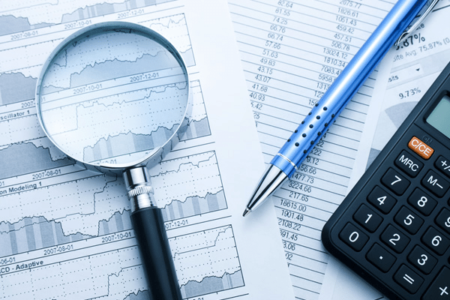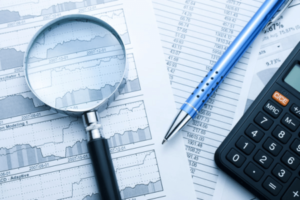 File Name: Data sheet-Actuary Analysis -calculator
Alt-Text: Actuary professional is applying his/her analytical skills
The best way to improve your chances of performing well at an Actuary interview is to know the questions you are most likely to face and then prepare effective answers before the interview so you can answer them naturally. In this article, we discuss some of the most common Actuary interview questions and offer examples of how to answer them effectively.
Actuary Interview: The Basics
If you're looking for a career path with great potential for growth, decent salary, low stress at work, and a healthy work-life balance – an Actuary job is your best fit. To get into this career, it is important to know how to prepare for an Actuary job interview, the responsibilities of an Actuary, Actuary Analytical skills, as well as alternate career paths for professionals looking to work with data. Check out Pritish Kumar Halder "List of Topics to Prepare" to find out what.
Actuaries need a bachelor's degree, typically in mathematics, actuarial science, statistics, or some other analytical field. Students must complete coursework in economics, applied statistics, and corporate finance, and must pass a series of exams to become certified professionals. They can work in different areas, such as health insurance, vehicle insurance, life insurance, employee retirement and benefit plans, general insurance, etc.
To succeed as an actuary, you should be committed to thoroughly assessing and communicating the potential risks lf actions to companies and clients. You should be objective, detail-oriented, accurate, and efficient with excellent communication skills.
List of Topics to Prepare
When interviewing for an Actuary position, your interviewer will ask questions to assess your an Actuarial Analysis skills. The answers you give can be a deciding factor in whether you receive a job offer. So, here are some best Actuary interview topics that will help you to clear the interview quickly:
Knowledge of Financial Mathematics
Probability
Actuarial Models: Life Contingencies
Actuarial Models: Financial Economics
Construction and Evaluation of Actuarial Models
Models for Stochastic Processes and Statistics
actuarial science or actuarial mathematics
business or finance
economics
engineering
mathematics or statistics
risk management
Science, e.g. physics and chemistry.
Knowledge of Associate or Fellow CAS or SOA designation preferred
Knowledge of Advanced Microsoft Excel and Access skills
Knowledge of Strong familiarity with GAAP
Knowledge of Strong mathematical abilities, including linear algebra, calculus, probability
Analytical skills to determine specifics of insurance policies and avoid any errors that would lead to negative consequences
Expertise in applied and theoretical statistics
Knowledge of Strong analytical and problem-solving skills
Knowledge of Industry knowledge
Ability to communicate effectively, both orally and in writing.
Ability to process computer data and to format and generate reports.
If you use your knowledge of business and economics, together with your understanding of probability theory, statistics and investment theory, to provide strategic, commercial and financial advice, definitely, will overcome the interview successfully.
Learn More about the Job
Anyone serious about landing a job or acing an Actuary interview should have adequate knowledge about the concepts mentioned above. More importantly, the applicant should know what type of financial institution they are applying to and the nature of the job to prepare accordingly.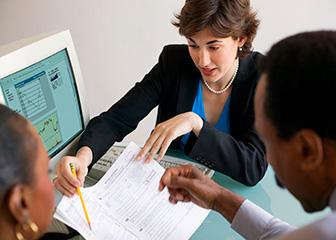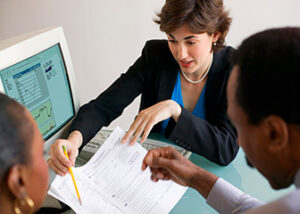 File Name: Two-hands-shaking-office
Alt-Text: An Actuary is giving guideline to the juniors in office
However, if you feel overwhelmed, get in touch with Pritish Kumar Halder to help you nail the interview. With his expertise in an Actuary interview preparation, from Technical an Actuary interview questions to advanced an Actuary interview questions, you'll have brilliant responses ready.
Get in touch with us today!
Composed by: Suma Sarker
Reference:
https://www.glassdoor.com/Job-Descriptions/Actuary.htm