A librarian is in charge of collecting, organizing, and issuing library resources such as books, films, and audio files. They work in a range of settings including public libraries, schools, and museums. Their duties include issuing resources, cataloging books, and conducting regular audits.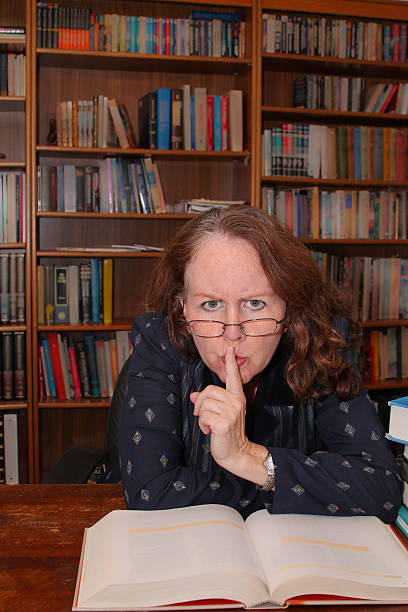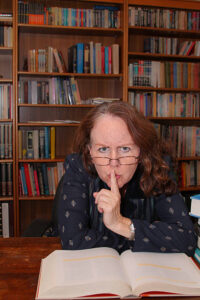 File Name: A Librarian- Library room
Alt-Text: The librarian is shushing to maintain the environment of the library
To do this job, you'll need to be a people person, since you'll regularly interact with patrons and other library employees. Endurance and patience are also a must, as you'll often handle multiple duties at the same time, for instance, showing people how to use the resources database or updating the information system. In this article, we discuss some of the most common Librarian interview questions and offer examples of how to answer them effectively.
Tips to prepare for Librarian Interview by Pritish Kumar Halder:
A Librarian Interview: The Basics
The ideal candidate should also possess-depth knowledge of library database systems, as well as excellent communication and organizational skills. Although librarians, who are also referred to as information professionals, have traditionally worked with printed resources, they've kept up with ever-evolving technology and have incorporated electronic resources such as online databases and e-books. The role is very customer-focused.
In small libraries, librarians are often responsible for many or all aspects of library operations. Large libraries, usually focus on one aspect of the library, such as user services, technical services, or administrative services. The following are examples of types of librarians: Academic librarians, Administrative services librarians, Public librarians, School librarians, Special librarians. Special librarians may need an additional degree in the subject that they specialize in. The following are examples of special librarians: Corporate librarians, Law librarians, Medical librarians, Technical services librarians, User services librarians
Successful Librarians will have extensive knowledge about Library Science (MLS). The American Library Association accredits master's degree programs in library and information studies. Coursework typically covers information such as learning different research methods and strategies, online reference systems, and Internet search techniques.
List of Topics to Prepare
If you're interested in becoming a Librarian, one of the first things to consider is how much education you need to prepare. So, here are some best Librarian Interview topics that will help you to clear the interview quickly:
Academic librarians work in universities and further education colleges making academic information and knowledge resources accessible to students and staff.
You may prepare for a specific academic subject, develop specialist knowledge, and complete other functions such as:
cataloging and classification
resource ordering
loans
specialist collections
IT systems, open access, and e-resources
Library projects.
Your role also involves supporting students and staff to develop the skills needed for effective research. This includes teaching skills, either in classrooms or virtual learning environments, in areas such as:
copyright law
information literacy
literature searching
Referencing
customer service and interpersonal skills with the ability to interact with a range of people from the local community
strong IT skills and understanding of digital applications
When interviewing for a Librarian interview position, your interviewer will ask questions to assess your educational skills. The answers you give can be a deciding factor in whether you receive a job offer.
Learn More about the Job
Anyone serious about landing a job or acing a Librarian interview should have adequate knowledge about the concepts mentioned above. More importantly, the applicant should know what type of educational institution they are applying to and the nature of the job to prepare accordingly.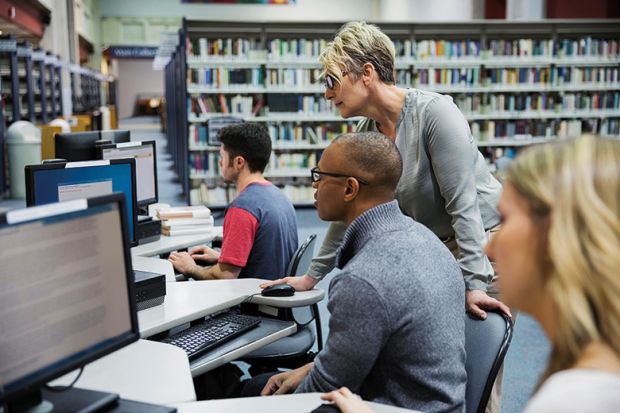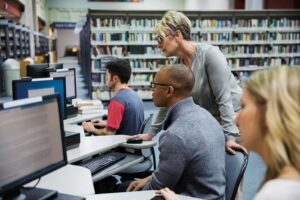 File Name: People- Computer-Library
Alt-Text: Librarian is giving guidelines to the IT professionals
However, if you feel overwhelmed, get in touch with Pritish Kumar Halder to help you nail the interview. With his expertise in Librarian interview preparation, from Technical Librarian interview questions to advanced Librarian interview questions, you'll have brilliant responses ready.
Get in touch with us today!
Composed by: Suma Sarker
Reference: