Any questions you want to practice should be geared towards your reliability, teamwork, and ability to follow instructions. The federal government's authority or private landowners should also be looking for motivation and enthusiasm for the specific position. You need to know some of the most common questions asked in interviews.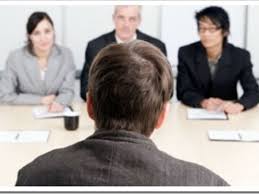 File Name: People-office-Recruitment
Alt-Text: people sitting in the office for an interview
Try practising some of these common Forester's job interview questions by Pritish Kumar Halder:
1.     Are you able to meet the physical demands of this role?
How to answer: The interviewer would like to know if there are any restrictions on your physical abilities. Although in most regions you are not legally required to disclose a physical disability, you need to be honest when answering this question.
Answer: "I understand that the role of a forester can be physically demanding. I have the training to prepare and recently entered a CrossFit competition and had no concerns about my ability to meet the physical requirements of this position."
2.     Would you be willing to work over 40 hours a week?
How to answer:   Consider asking, 'What are the scheduling expectations for this position?' If they expect you to work 12 hour days, it would be important for you to know that before you respond with, 'Absolutely! No problem! You want to be sure that you can meet their expectations.
Answer:  "If overtime is required in this role, I am happy to accommodate whenever I can. My only restriction is that I cannot work Wednesday nights as I have online coursework those evenings."
3.     How mobile are you? Are you willing to live and work in a small, rural community?
How to answer:  The interviewer would like to know if you are willing to travel, or even relocate, for work. As a forester, you will have to be prepared in advance to spend your work life in rural areas far away from the comfort of the city and family. Tell the interviewer that you are devoted to this profession and are willing to live and work in rural areas. Your love for nature is why you chose this job to begin with!
Answer:  "I am willing to travel, and even relocate for work. Being new to my career as a forester, I am prepared to do what it takes to carve out a great career in this industry."
Not every question you will encounter when interviewing for Forester's position will be related to the Conservation of nature supportive job. But those are the common topics interviewer can ask for selecting a qualified candidate.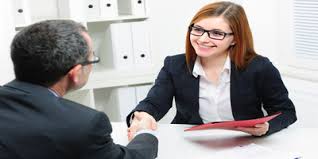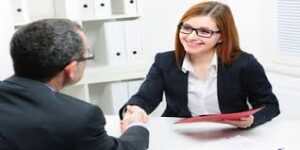 File Name: People-office
Alt-Text: Qualified candidate is handshaking in the office
Best Forester's Interview Preparing Service
If you're feeling overwhelmed by the questions mentioned above, we get you. However, don't fret as you have Pritish Kumar Halder by your side. I am Forester's job expert with special skills and help people prepare for all types of Forester's job interviews. Whether you need assistance in answering advanced  Forester's job interview questions or core Forester's job interview questions, I can help you with all.
Get in touch for more information!
Composed by: Suma Sarker
Reference: