Horticulturists care for and maintain the health of plants lawns. They're responsible for any watering, pruning, fertilizing, and breeding that need to be done. They often produce, propagate, breed, plant, and maintain plants of all kinds.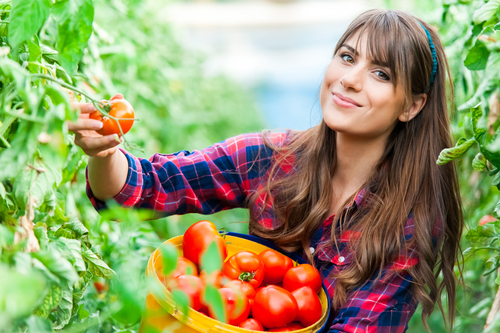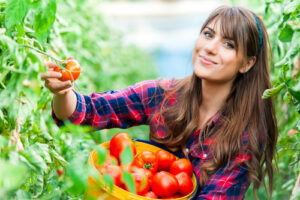 File Name: Horticulturists – Agricultural farm
Alt-Text: Horticulturists collecting tomatoes from the farm
As a horticulturist, you can work in many different vocations including research, farming, landscaping, and floral design, making your duties relative to the occupation you choose. Employment of floral designers is projected to decline by 10%* (for all types of soil and plant scientists) from 2020 to 2030, (SOURCE: U.S. Bureau of Labor Statistics, Employment Projections program).
Horticulturists Interview: the Basics
In this profession, you might grow vegetables, fruits, nuts, shrubs, trees, flowers, or other plants for research and experimentation. You'll prepare the ground for the planting season and may discover how to genetically alter plants so they can grow in less-than-ideal conditions. You could choose to grow organic foods to sell or create a landscape design business.
To be successful, it's always best to have some knowledge about the most common areas of study such as a degree in horticulture, agriculture, commerce, crop and plant science, environmental science, food science/technology, soil science.
The level of the interview will directly depend on the experience you have, followed by your qualification and work skills. However, if the candidate is an experienced person, the process can tricky and technical to test the applicant's true abilities.
List of Topics to Prepare
If you feel like becoming a Horticulturist may be right for you, consider the following information. There are many concepts that the interviewer can question you about, it usually revolves around these topics:
The following degree subjects could improve your chances of developing a professional career:
Knowledge of degree in horticulture
Knowledge of agriculture
Knowledge of commerce
Knowledge of crop and plant science
Knowledge of environmental science
Knowledge of food science/technology
Knowledge of soil science
There is a range of non-degree level qualifications available, including certificates and diplomas. The subjects you can study also include:
Knowledge of horticulture
Knowledge of horticultural sciences
Knowledge of landscape and garden design
Knowledge of nursery horticulture
Knowledge of propagation
Knowledge of organic production
Others:
Understanding of assistance with landscape maintenance, restoration, and design
Understanding of installation and cultivation of functional and ornamental plants
Understanding of transplant and prune shrubs and small trees
Understanding of weed landscape beds and assisting with mulching
Understanding of identifying and treating potential pests or diseases
Understanding of providing plant care advice to other team members and clients
Not every question you will encounter when interviewing for the Horticulturists position will be related to defense service. But those are the common topics interviewer can ask for selecting a qualified candidate.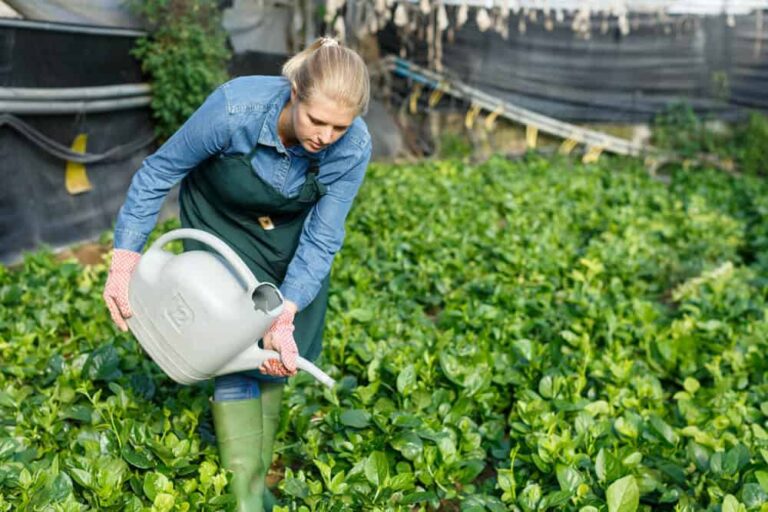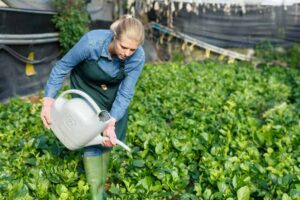 File Name: Landscape technicians – Park
Alt-Text: Horticulturists watering plants with care
Learn More about the Job
Anyone serious about landing a job or acing a Horticulturists job interview should have adequate knowledge about the concepts mentioned above. More importantly, the applicant should know what kind of business facilities they are applying to and the nature of the job to prepare accordingly.
However, if you feel overwhelmed, get in touch with Pritish Kumar Halder to help you nail the interview. With his expertise in Horticulturist's interview preparation, from core Horticulturist's interview questions to advanced Horticulturist's interview questions, you'll have brilliant responses ready.
Get in touch with us today!
Composed by: Suma Sarker
Reference: