Biochemists study life forms, their composition functions, and how they are affected by chemical processes. They conduct research; perform experiments, and record information to better our understanding of life, death, and everything in between. Biochemists and biophysicists play a key role in developing new medicines to fight diseases such as cancer.
For more information visit Pritish Halder's page.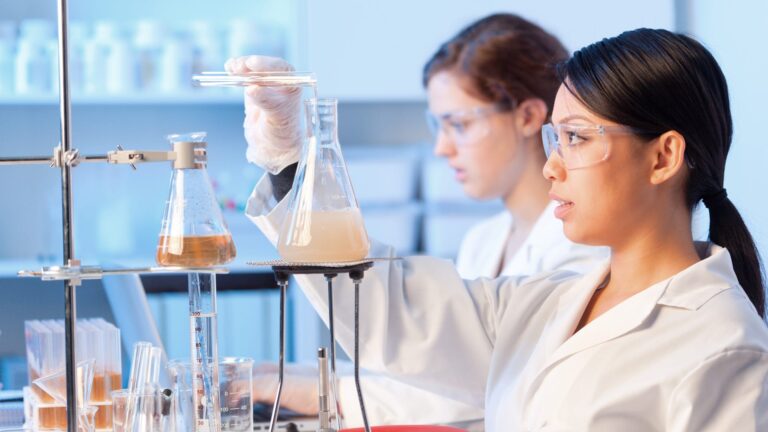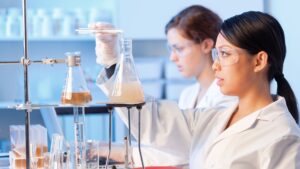 File Name: Biochemists -Laboratory
Alt-Text:  Biochemists using the experimental procedure for the best result
Biochemists typically work in laboratories and offices, to conduct experiments and analyze the results. Employment of biochemists is projected to grow 5 percent from 2020 to 2030, slower than the average for all occupations (SOURCE: U.S. Bureau of Labor Statistics, Employment Projections program).
Biochemist Interview: The Basics
The most relevant major questions are related to the use of advanced technologies, such as lasers and fluorescent microscopes, to conduct scientific experiments and analyses. Most programs also require laboratory work. Therefore, it's always best to have some knowledge about the most common areas of study are biochemistry or a related field, such as biology, physical science, or engineering, toxicology, genetics, and proteomics (the study of proteins) bioinformatics Chemistry, Biology, Biochemistry, Biotechnology.
The level of the interview will directly depend on the experience you have, followed by the qualification and work skills. However, if the candidate is an experienced person, the process can tricky and technical to test the applicant's true abilities.
List of Topics to Prepare
Do you think you'd enjoy scientific study and prefer to work with your hands at least some time in a laboratory environment? Becoming Biochemists may be the ideal career path for you!
It can be seen as an ocean of concepts with endless possibilities. There are many concepts that the interviewer can question you about. While the level of questions does depend on the experience of the candidate, it usually revolves around these topics:
Knowledge of Ph.D. in Chemistry
Knowledge of Ph.D. in Molecular  Biology
Knowledge of Ph.D. in Biochemistry
Knowledge of Ph.D. in Biophysics
Knowledge of Biotechnology
Materials science/technology
Ph.D. in Molecular Biology, Biochemistry, Biophysics, or Chemistry
Expertise in expression and purification of proteins, chromatography, site-directed mutagenesis, directed evolution, protein labeling, enzyme-substrate interaction assays, proteomics technology, and manipulation of DNA- or RNA-interacting proteins and peptides
Published record of developing novel methods and assays
Experience with molecular modeling and protein structure predictions and relevant programming and computational methods
Ability to set up and operate complex instrumentation and laboratory automation
Ability to analyze own data (fluency with Python, R, MATLAB, or Octave a must)
Proven ability to manage large and complex databases and develop summary analysis, including summary tables and charts
Analytical and problem-solving skills including knowledge of statistical applications and techniques
Sound organizational and data management skills, and ability to handle several responsibilities and work under tight time constraints
Ability to work without direct supervision, pay close attention to detail, and bear independent responsibility for data accuracy
Proven experience in dealing with all levels of staff in responding to a wide range of inquiries
Ability to use tact, discretion, and sound judgment when dealing with confidential information
When interviewing for the Biochemists interview position, your interviewer will ask questions to assess you're performance in regional knowledge and experience. The answers you give can be a deciding factor in whether you receive a job offer.
Learn More about the Job
Anyone serious about landing a job or acing a Biochemist's interview should have adequate knowledge about the concepts mentioned above. More importantly, the applicant should know what position they are applying to and the nature of the job to prepare accordingly.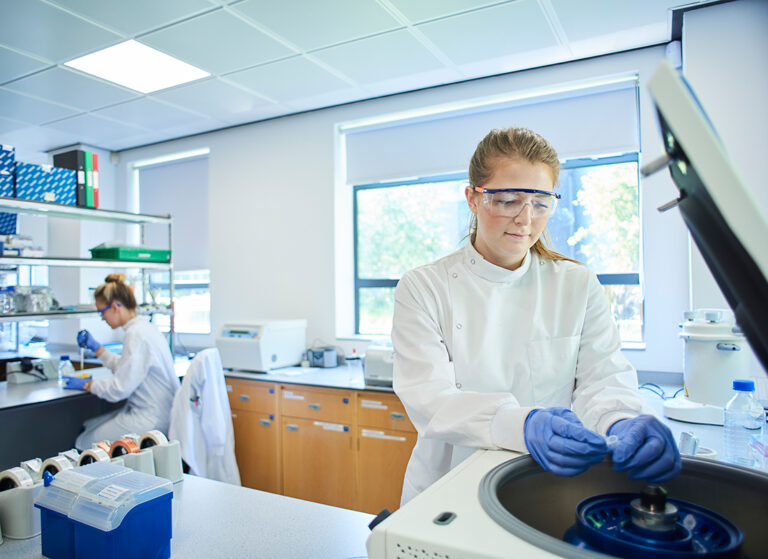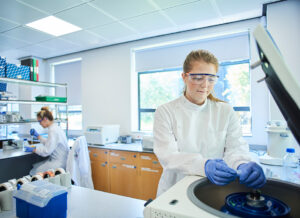 File Name: Biochemists – Clinical lab
Alt-Text: Experienced Biochemists using various techniques in the lab
However, if you feel overwhelmed, get in touch with Pritish Kumar Halder to help you nail the interview. With his expertise in Biochemist's interview preparation, from Biochemists' interview questions to advanced Chemical technician's interview questions, you'll have brilliant responses ready.
Get in touch with us today!
Composed by: Suma Sarker
Reference: 1. https://careers.stateuniversity.com/pages/387/Biochemist.html