Environmental scientists and specialists are experts who monitor the impact of a population on the environment, identify environmental issues, and recommend solutions. Their chief goal is to improve the living conditions of the environment. They ordinarily work in power plants or chemical plants.
For more information visit Pritish Halder's page.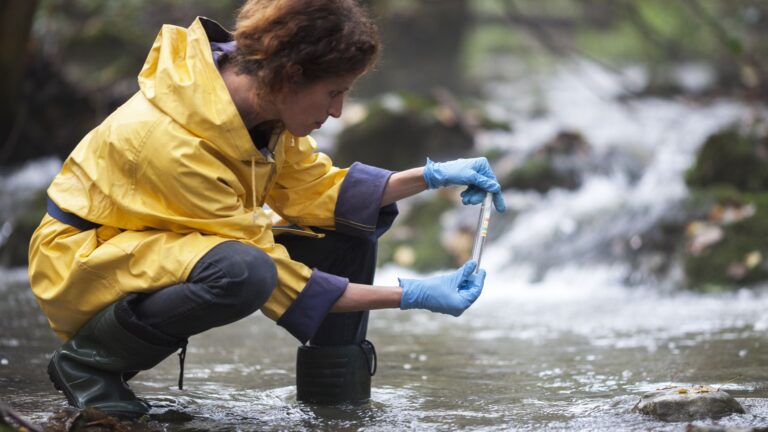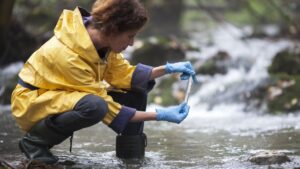 File Name: Environmental scientists –deep forest lake
Alt-Text:  Environmental scientists collecting a water sample for experiment
Environmental scientists and specialists work in offices and laboratories. Some may spend time in the field gathering data and monitoring environmental conditions firsthand. According to the Bureau of Labor Statistics, there will be a 15% job growth in the field over the next decade, a rate that is faster than the national average.
Environmental Scientist and Specialist Interview: The Basics
Environmental scientist and specialists use their knowledge of natural sciences to protect the environment and human health. They may clean up polluted areas, advise policymakers, or work with specific industries to reduce waste and pollution. They determine data collection methods for research products, investigations, and surveys, and collect and compile environmental data from samples of air, soil, water, food, and other materials for scientific analysis. Therefore, it's always best to have some knowledge about the most common areas of study are biochemistry or a related field, such as natural resources field, biology, chemistry, geology, physics, hydrology or waste management, environmental science, geography, and regional planning, zoology, ecology or related fields.
The level of the interview will directly depend on the experience you have, followed by the qualification and work skills. However, if the candidate is an experienced person, the process can tricky and technical to test the applicant's true abilities.
List of Topics to Prepare
Becoming an environmental scientist and specialist is one of the best ways to secure a career that offers excellent salary opportunities, good job growth, and the personal satisfaction that comes with knowing that you have helped the greater good. If you feel like becoming an environmental specialist may be right for you, consider the following information. There are many concepts that the interviewer can question you about. While the level of questions does depend on the experience of the candidate, it usually revolves around these topics:
Knowledge of Chemistry
Knowledge of Molecular  Biology
Knowledge of Biochemistry or a related field
Knowledge of Physics
Knowledge of geology
Knowledge of hydrology or waste management
Knowledge of Ph.D. in environmental science
Knowledge of geography and regional planning
Knowledge of Zoology
Knowledge of Ecology or related fields
Knowledge of the Institute of Hazardous Materials Management accredited certification
Knowledge of the Ecological Society of America accredited certification
Determine data collection methods for research projects, investigations, and surveys
Collect and compile environmental data from samples of air, soil, water, food, and other materials for scientific analysis
Analyze samples, surveys, and other information to identify and assess threats to the environment
Develop plans to prevent, control, or fix environmental problems, such as land or water pollution
Provide information and guidance to government officials, businesses, and the general public on possible environmental hazards and health risks
Prepare technical reports and presentations that explain their research and findings
When interviewing for an Environmental scientist and specialist's interview position, your interviewer will ask questions to assess you're performance in regional knowledge and experience. The answers you give can be a deciding factor in whether you receive a job offer.
Learn More about the Job
Anyone serious about landing a job or acing an Environmental scientist and specialist's interview should have adequate knowledge about the concepts mentioned above. More importantly, the applicant should know what position they are applying to and the nature of the job to prepare accordingly.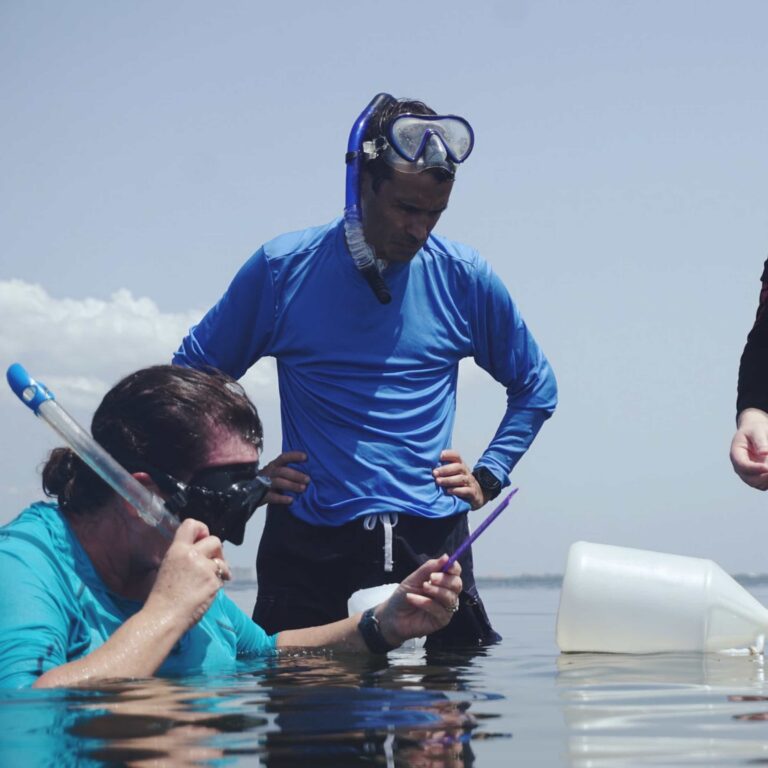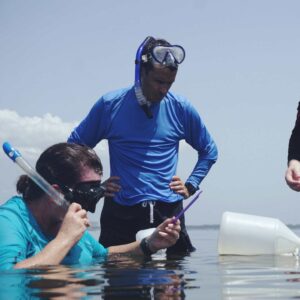 File Name: Environmental Specialist- River
Alt-Text: Experienced Environmental Specialist working with a team
However, if you feel overwhelmed, get in touch with Pritish Kumar Halder to help you nail the interview. With his expertise in Environmental scientist and specialist's interview preparation; from  core Environmental scientist and specialist's interview questions to advanced Environmental scientist and specialist's interview questions, you'll have brilliant responses ready.
Get in touch with us today!
Composed by: Suma Sarker
Reference: 1. https://www.careersinpublichealth.net/careers/environmental-specialist/