Any questions you want to practice should be geared towards your reliability, teamwork, and ability to follow instructions. Software Companies and data warehouse organizations should also be looking for motivation and enthusiasm for the specific position. You need to know some of the most common questions asked in interviews provided by Pritish Kumar Halder.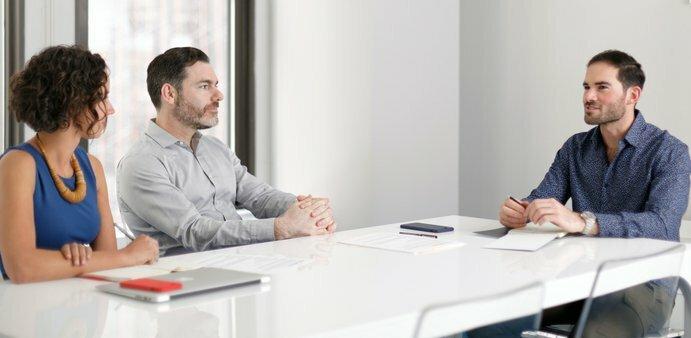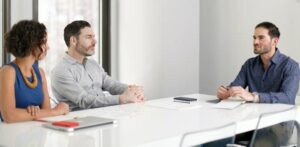 File Name: People-office-Recruitment
Alt-Text: people sitting in the office for an interview
Try practising some of these common Data Migration job interview questions:
1.    What is meant by the term "snapshots" as it relates to data migration?
How to answer:  The interviewer is continuing to ask technical questions about various terms and aspects of a data migration system. As mentioned earlier, the majority of this interview will involve either operational or technical questions. Preparing for the interview should include reviewing a glossary of terms used in the data migration practice.
Answer:  "Snapshots are copies of read-only data which is stored in a master table. The primary use of a snapshot is to maintain a copy of the master table at a remote site. So that it can either be accessed quickly or replicated if needed."
2.    What is the purpose of data profiling in the data migration system?
How to answer:   This is another operational question by which the interviewer is trying to determine your knowledge of this particular operation within the data migration process. You should be able to answer these types of questions easily based on your experience in this area. It is always advisable to brush up on the fundamentals in your field before an interview.
Answer:  "Data profiling is a careful examination of the scope, quality, and content of a data source to enable a data migration system to be built. Its purpose is to verify that the data source has been well maintained before it is migrated to the data warehouse. If done effectively, the data will require minimal transformation and human intervention to load directly into the tables of the data warehouse."
3.    Can you name some of the popular data migration tools available to database administrators?
How to answer:  By asking this question, the interviewer is seeking to understand what tools you are familiar with and whether the tools you use are the same ones they are currently using. Keep in mind that they may also be interested in whether you can bring new tools into their organization. Again, having done your research, you should be familiar with what they already use and can structure your answer to either match their tools or suggest new ones.
Answer:   "There are several excellent data migration tools currently available. The ones I prefer include Oracle warehouse builder, SAP data services, IBM infosphere information server, and SAS data management. These address my needs and integrate well with the systems I typically use."
Not every question you will encounter when interviewing for a Data Migration position will be related to public health service creative job. But those are the common topics interviewer can ask for selecting a qualified candidate.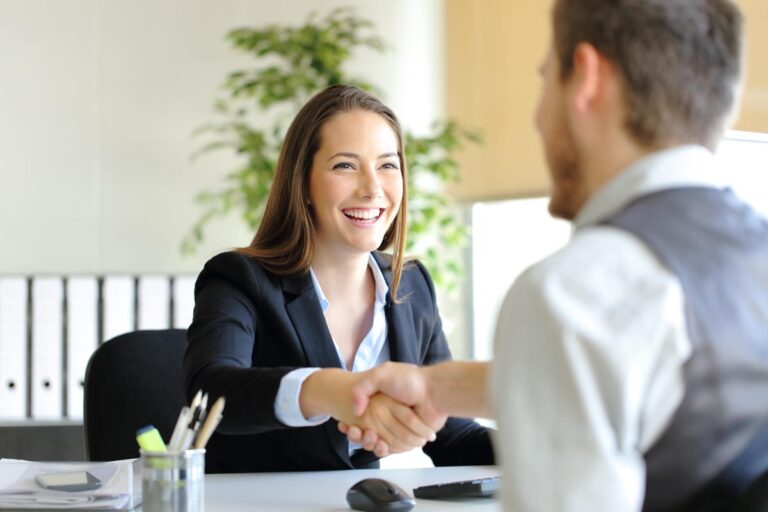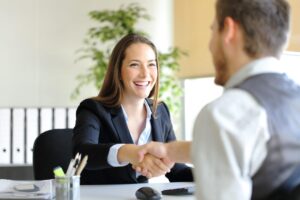 File Name: People-office
Alt-Text: Two People handshaking in the office
Best Data Migration Interview Preparing Service
If you're feeling overwhelmed by the questions mentioned above, we get you. However, don't fret as you have Pritish Kumar Halder by your side. I am a Data Migration job expert with special skills and help people prepare for all types of Data Migration job interviews. Whether you need assistance in answering advanced Data Migration's job interview questions or  Data Migration's job interview questions, I can help you with all.
Get in touch for more information!
Composed by: Suma Sarker
Reference: