Wildlife biologists study animals and other wildlife and how they interact with their ecosystems. They study the physical characteristics of animals, animal behaviors, and the impacts humans have on wildlife and natural habitats. They also study the origins, diseases, genetics, and life processes of animals and wildlife. Wildlife Biologists typically work for non-profit organizations, research laboratories, or government agencies to learn more about animal species and provide valuable information about their role in an ecosystem.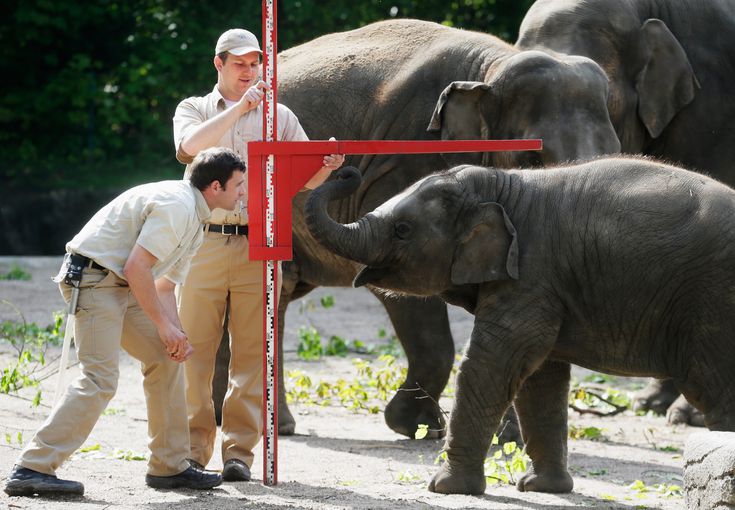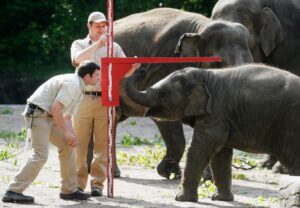 File Name: Wildlife biologists- Measurement Scale-Elephant
Alt-Text: Wildlife biologists scaling elephant's height
May collect and analyze biological data to determine the environmental effects of present and potential use of land and water habitats. Overall employment of animal care and service workers is projected to grow 5 percent from 2020 to 2030, slower than the average for all occupations. (SOURCE: U.S. Bureau of Labor Statistics, Employment Projections program).
Tips to Prepare for Wildlife Biologists Interview by Pritish Kumar Halder
Wildlife Biologists Interview: the Basics
Wildlife biologists perform a variety of scientific tests and experiments. To advance beyond entry-level Wildlife Biologist positions, a person interested in going further in their career must have a master's degree or a Ph.D. To be successful, it's always best to have some knowledge about the most common areas of study are basic biology, wildlife conservation, and management. Population dynamics, animal behavior, ecology, genetics, zoology, animal anatomy, and physiology are critical for biologist education. A background in botany, demographics and statistics, chemistry, and wildlife or environmental law is useful to biologists. Certification, such as the Certified Wildlife Biologist (CWB), is available from The Wildlife Society. Several years of experience are useful for someone working as a Wildlife Biologist.
The level of the interview will directly depend on the experience you have, followed by the qualification and work skills. However, if the candidate is an experienced person, the process can tricky and technical to test the applicant's true abilities.
List of Topics to Prepare
If you're interested in becoming a Wildlife biologist, one of the first things to consider is how much education and experience you need to prepare. So, here are some best Wildlife biologist's Interview topics that will help you to clear the interview quickly:
Knowledge of basic biology
Knowledge of wildlife conservation and management
Knowledge of Population dynamics
Knowledge of animal behavior
Knowledge of ecology
Knowledge of genetics
Knowledge of zoology
Knowledge of animal anatomy and physiology
Knowledge of botany
Knowledge of demographics
Knowledge of statistics
Knowledge of chemistry
Knowledge of wildlife or environmental law
Knowledge of Certification, such as the Certified Wildlife Biologist (CWB), is available from The Wildlife Society
Strong analytical skill to analyze data
Equipment skills with Geographic Information System (GIS) to find their location and that of animals
Communication skills to speak with people about research, their experiences, and advocacy for the environment
Not every question you will encounter when interviewing for a Wildlife biologists position will be related to defense service. But those are the common topics interviewer can ask for selecting a qualified candidate.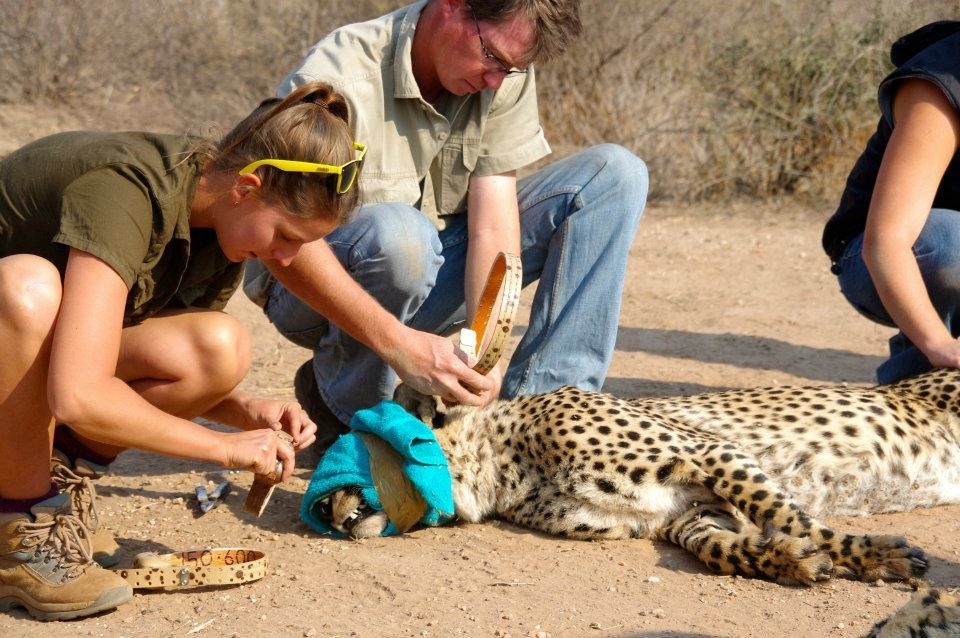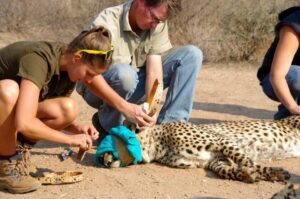 File Name: Wildlife biologists' team- Leopard
Alt-Text: Wildlife biologists analyzing a Leopards' natural growth
Learn More about the Job
Anyone serious about landing a job or acing a Wildlife biologist's job interview should have adequate knowledge about the concepts mentioned above. More importantly, the applicant should know what kind of institutions they are applying to and the nature of the job to prepare accordingly.
However, if you feel overwhelmed, get in touch with Pritish Kumar Halder to help you nail the interview. With his expertise in Wildlife biologists' interview preparation, from core Wildlife biologists' interview questions to advanced Wildlife biologists' interview questions, you'll have brilliant responses ready.
Get in touch with us today!
Composed by: Suma Sarker
Reference: 1. https://www.indeed.com/hire/job-description/wildlife-biologist?hl=en&co=US