Does art make you feel like delivering imaginary concepts? Does design make you do something visually satisfactory? You may want to consider becoming a Graphic designer!
Graphic designers use computers or hand tools to create posters, websites, logos, brochures, magazines, and many other materials to communicate ideas and information visually. They are sometimes called graphic artists. They work in communications departments within businesses, government agencies, colleges, nonprofit groups, or other organizations.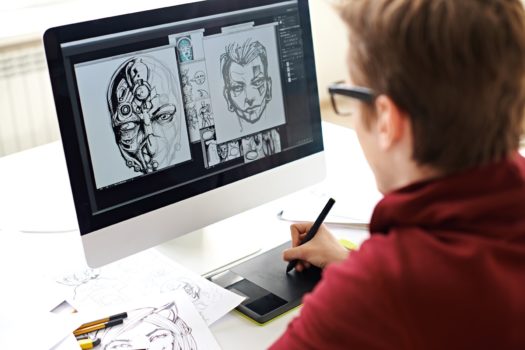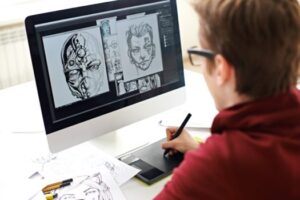 File Name: Graphic designer – digital design
Alt-Text: Graphic designers create designs either by hand or using computer software packages
Some work in publishing houses, producing designs for specific newspapers, magazines, books, websites, and more. Frequently, designers specialize in a particular category or type of client. The BLS expects jobs in graphic design to decline by 4% from 2019 through 2029.
In this post, Pritish Kumar gives refers to some of the most common interview questions for a Graphic Designer along with the appropriate answer.
Graphic Designer's Interview: the Basics
To be successful in this position, you'll be a self-starter, capable of delivering brilliant creative ideas, and show amazing attention to detail. Most graphic design positions require at least a Bachelor's degree in graphic design or a related field.
People who have a bachelor's degree in another field may complete technical training in graphic design to meet most hiring qualifications. Most programs include courses in studio art, principles of design, computerized design, commercial graphics production, printing techniques, and website design. They might also take specialized courses in graphic design and complete internships, or do freelance work.
However, graphic designers need creativity first and foremost, as well as knowledge of the industry-standard software.
List of Topics to Prepare
This field puts a great deal of emphasis on experience, even if that experience is simply developing your work as an example.
If you are considering using your artistic abilities to communicate ideas, inform consumers, and solve problems; you need to be capable of creating visual text and imagery concepts. There are many concepts that the interviewer can question you about, it usually revolves around these topics:
Bachelor's degree in graphic arts, design, communications, or related field
3-5 years of experience in graphic design
Knowledge of layouts, graphic fundamentals, typography, print, and the web
Familiarity with HTML and CSS preferred
Knowledge of Adobe Photoshop, Illustrator, Sketch, InDesign, and other graphic design software
Compelling portfolio of work over a wide range of creative projects
Demonstrable graphic design skills with a strong portfolio.
Strong analytical skills
Excellent eye for detail
Effective time management skills and the ability to meet deadlines
Able to give and receive constructive criticism
The level of the interview will directly depend on the experience you have, followed by your qualification and work skills. However, if the candidate is an experienced person, the process can tricky and technical to test the applicant's true abilities.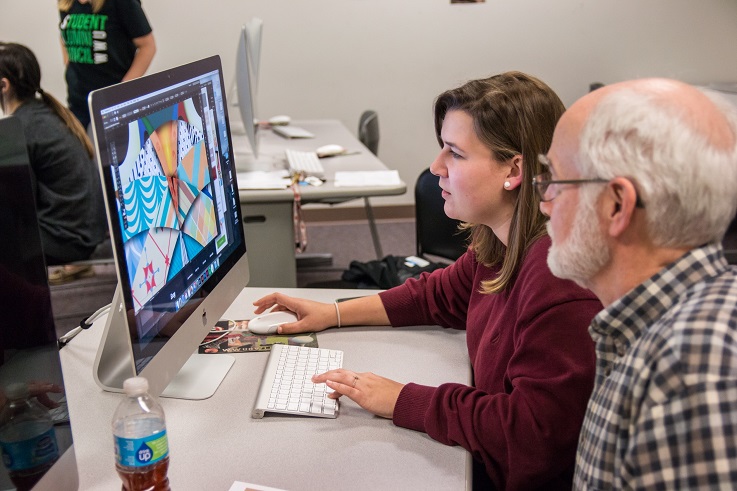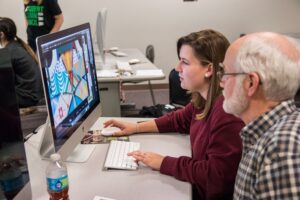 File Name: Graphic designers – tables and computers
Alt-Text: Graphic designers generally work in a studio where they have access to drafting tables and computers
Learn More about the Job                         
Anyone serious about landing a job or acing a Graphic design job interview should have adequate knowledge about the concepts mentioned above. More importantly, the applicant should know what kind of institutions they are applying to and the nature of the job to prepare accordingly.
However, if you feel overwhelmed, get in touch with Pritish Kumar Halder to help you nail the interview. With his expertise in Graphic designer's interview preparation, from core Graphic designer's interview questions to advanced Graphic designer's interview questions, you'll have brilliant responses ready.
Get in touch with us today!
Composed by: Suma Sarker
Reference: