There is more than one path you can take to become an automotive engineer. Everyone thinks you need to get a degree in automotive engineering to get yourself right into an automotive job. While this is the focused path to becoming an automotive engineer, there are other, much more flexible ways that anyone can get themselves into an automotive career. An automobile is also used as a synonym to automotive.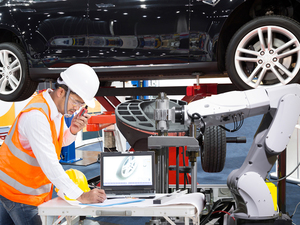 What is Automobile Engineering?
Automobile Engineering (Automotive Engineering) is a branch of engineering courses comes under courses after 12th science which deals with designing, operating and constructing automobiles. It is also a branch of Vehicle Engineering which works with automobiles, motorcycles, trucks, buses, etc. Automotive Engineering is the sub-branch of Mechanical Engineering.
Today an Automobile engineers works in every area of the industry, from the look and mechanism of cars to the security and safety of new forms of transport.
Engineer's major task is to design, develop, manufacture & testing of vehicles from the concept stage to the production stage.
In this post Pritish Kumar Halder takes a brief look at How to build your carrier as an automobile engineer:
Courses & Eligibility
The first step to become an Automotive Engineer is to pursue a course from college. There are many universities and colleges in India, which offers diploma, bachelor, master & Doctoral courses in this field. Some of the courses are as the following:
Certificate Course in Automobile Engineering
Certificate Course in Automobile Repair & Driving
Diploma in Automobile Engineering.It is three years duration course. Candidate has to complete their high school examination.
Tech in Automobile Engineering
Tech in Automotive Design Engineering. The duration of this course is four years. Candidate who qualified their intermediate examination.
B.E in Automobile Engineering. Four years duration course and the candidates have to pass their intermediate examination.
Master Courses:
Tech in Automobile Engineering
Tech in Automotive Engineering & e-Manufacturing. It is two year duration programme. In this course candidates have a bachelor degree in Automobile Engineering.
B.E in Automobile Engineering. The duration of this course is two years. Eligible candidates has completed their Bachelor Degree in Automobile Engineering.
Doctoral Degree:
Ph.D in Automobile Engineering. It is three year duration programme. Candidates have a master degree in Automobile Engineering.
Specializations:
Electronics and control systems
Fluid mechanics
Rapid prototyping
Computer-based systems and electronics
Engine systems
Vehicle and pedestrian safety or supply chain management
Fuel technology and emissions
Emissions control
Aerodynamics
Thermodynamics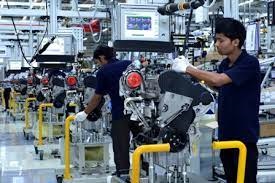 Career Opportunities
"Career opportunities are rising rapidly for Automotive Engineers"
This field requires lots of dedication & hard work to learn the profession and achieve the success.
The automotive engineering career option is very creative & fast paced. It is one of the most preferred careers by engineers.Job opportunity as an Automobile Engineers  is increases due to rapid growth of auto component  in automobile sector.
Automotive industry is very diverse,intensely competitive & highly globalized. Many vehicle producers turn out hundreds of models, which change at regular intervals.
Reference
https://www.sarvgyan.com/courses/engineering/automotive-engineering