As the world continues to depend more on digital environments to get work done, the health of internal networks will increase in importance to company leaders. Many, if not most, of today's business functions, require a network to operate, whether it be a local area network (LAN) or wireless LAN (WLAN). When these networks experience issues, all users performing tasks are held up. This results in a quick reduction in productivity.
Check out Pritish Kumar Halder "List of Topics to Prepare" for network engineer: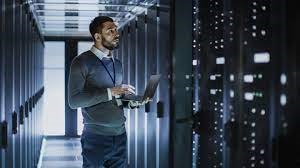 What Is a Network Engineer?
A network engineer is in charge of designing and implementing complex computer networks that companies depend on. This may include Wi-Fi/internet, phone systems, and intranet systems. Once these infrastructures have been built and launched, the network engineer maintains it all.
Network engineers are expert critical thinkers and have lots of experience working within complex networks for businesses. They have a background in information technology and security and understand the latest software and hardware trends. Many network engineers oversee multiple aspects of a network, from security and data management to software updates.
Eligibility
If you're looking to break into the field of network engineering, here's how to get started.
·      Get Your Bachelor's Degree
Companies typically require a bachelor's degree in computer science, information systems or computer engineering. Depending on the role, some organizations also ask that you earn a master's in business administration (MBA) or computer science before applying.
·      Earn Relevant IT Experience
A bachelor's or master's degree will get your foot in the door. But it's not enough. Learning on-the-job IT skills are critical to becoming a network engineer. First, you need to build a networking foundation. A help desk or entry-level IT support role is a great way to develop fundamental, real-world IT skills.
Here are some of the more highly desirable network engineer certifications:
CompTIA A+ Certification
CompTIA Network+ Certification
Microsoft Certified Solutions Associate (MCSA): Windows Server 2016
Microsoft Certified Solutions Expert (MCSE): Core Infrastructure
VMware Certified Professional – Network Virtualization
Cisco Certified Entry Networking Technician (CCENT)
Cisco Certified Network Associate (CCNA) – Routing and Switching
Cisco Certified Network Professional Level (CCNP) – Routing and Switching
Network Engineer Basics
Clients and servers: How email, websites and pages connect using networks
IP addresses: Unique identification codes for network devices that control the flow of data
Network hubs, cables and switches: The hardware building blocks of any network
Firewalls and routers: Tools that organize and control network traffic flow
Get creative when choosing places to gain experience. Volunteer for small businesses or friends. Try an internship. Build your own PC or full stack networking project. You'll gain networking skills, expand your portfolio of projects and you'll have something to talk about in job interviews.
Identify the Networking Engineering Path You Want
Once you've gained entry-level IT experience, you need to identify your career path. Networking engineering careers and positions vary widely depending on the industry, company and technology.
If you're just starting out, here's a list of some of the networking jobs available:
Network Specialist
Network Administrator
Network Technician
Network Analyst
Network Manager
Network Engineer
Network Solutions Architect
common responsibilities of a network engineer:
Building computer networks for a range of organization types
Implementing any new software or hardware
Maintaining and updating networks and systems
Installing necessary equipment to distribute the network, including routers or servers
Managing security systems like firewalls, virus protection software, and data storage best practices (e.g. data backups)
Troubleshooting when network issues arise
Optimizing service by working with vendors and software providers
Ensuring network performance is always meeting the needs of the business
Delivering technical expertise to business and department leaders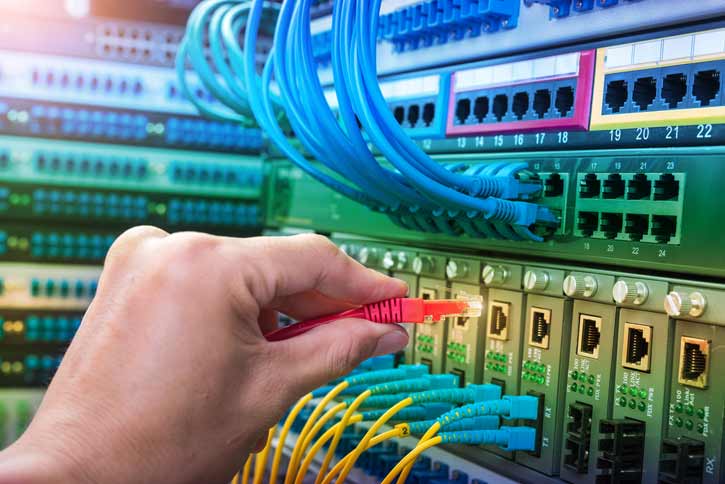 The role of a network engineer is usually not entry-level. Thus, they often have to manage other IT team members as well. Consequently, soft skills like great communication, team management, leadership, collaboration, and patience serve network engineers well.
Network engineering is an exciting, challenging field. But you can't get there on your own. Whether you're looking for an IT certification or just want to take a few networking courses can help you develop networking skills to boost your career.
Reference
https://www.springboard.com/blog/software-engineering/how-to-become-a-network-engineer/
https://www.newhorizons.com/resources/d/blog/how-to-become-a-network-engineer