A plant geneticist is a scientist who studies plant DNA to improve the plant's characteristics for agricultural and research purposes. Plant geneticists often focus on a particular specialty such as a plant type, purpose, or industrial role. They are usually interested in the ways plants develop and reproduce and they often follow best practices in scientific methodology.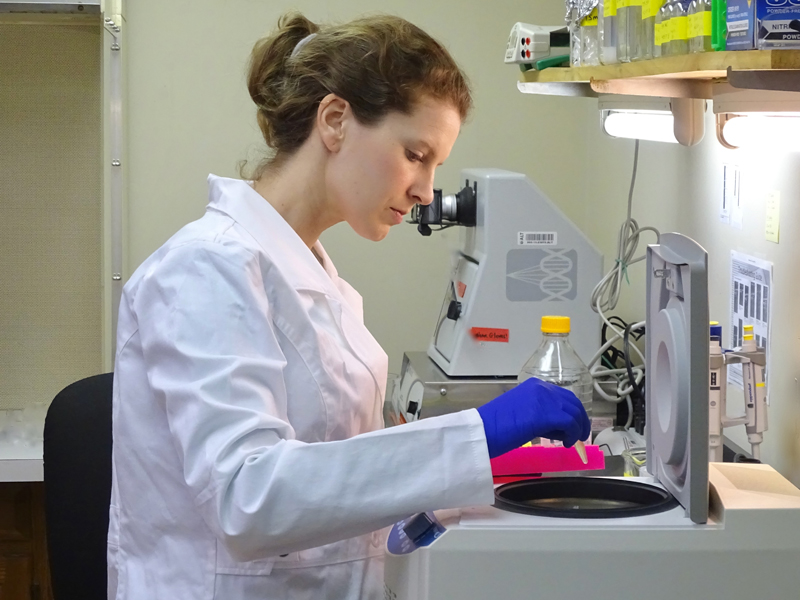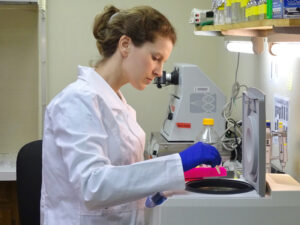 File Name: Plant geneticists – Laboratory
Alt-Text: Plant geneticists working in a laboratory
Plant geneticists can work in a wide variety of settings including colleges and universities, government agencies, and private businesses and corporations. Employment of Plant Geneticist/Plant breeder is projected to grow 7% from 2019 to 2029, much faster than the average for all occupations, SOURCE: U.S. Bureau of Labor Statistics, Employment Projections program.
Check out INterview questions by Pritish Kumar below:
Plant Geneticists Interview: the Basics
Plant geneticists work in controlled environments, like greenhouses, to develop seeds for stronger crop yields or create new kinds of plant species. Plant breeders apply biotechnology and molecular breeding strategies to improve the overall function of various plants and crop systems.
To be successful, it's always best to have some knowledge about the most common areas of study such as a bachelor's degree in a field such as plant science or a related field, Chemistry, Biology, Botany, Genetics of Plants, Soils, Management of grasses and turfs, Entomology.
The level of the interview will directly depend on the experience you have, followed by your qualification and work skills. However, if the candidate is an experienced person, the process can tricky and technical to test the applicant's true abilities.
List of Topics to Prepare
If you feel like becoming a Plant geneticist may be right for you, consider the following information. There are many concepts that the interviewer can question you about, it usually revolves around these topics:
 A plant science undergraduate curriculum typically includes a variety of plant and chemical-related science courses, such as the following:
Knowledge of Chemistry
Genetics of plants
Soils
Management of grasses and turfs
Entomology
Agriculture
Biology
Biotechnology
botany and plant science
crop and plant science
genetics
horticulture
molecular biology
Aspiring plant breeders who'd like to pursue a more advanced education might choose a 2-year master's program in plant breeding or plant genetics. Courses are likely to include the following:
Knowledge of Plant breeding evolution and methods
Microbiology and pathology of plants
Research methods
Food crop enhancement
Biotechnology of plants
Advanced plant genetics
Not every question you will encounter when interviewing for the Plant geneticists position will be related to Research and study of the inheritance of traits at the molecular, organism, or population level. But those are the common topics interviewer can ask for selecting qualified candidates. For extra practice, checkout plant breeding interview questions by Pritish Halder.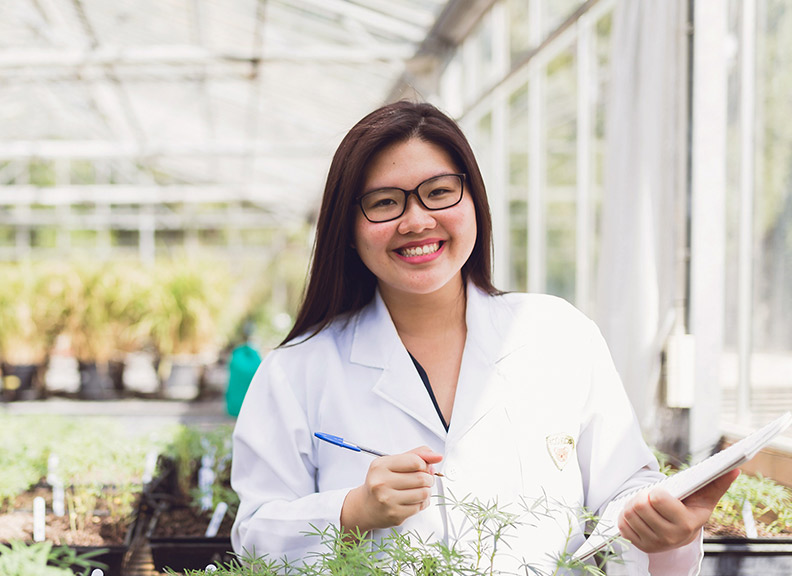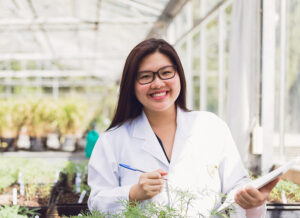 File Name: Plant geneticists – Greenhouse
Alt-Text: Qualified Plant geneticists working in Greenhouse
Learn More about the Job                         
Anyone serious about landing a job or acing a Plant geneticists job interview should have adequate knowledge about the concepts mentioned above. More importantly, the applicant should know what kind of business facilities they are applying to and the nature of the job to prepare accordingly.
However, if you feel overwhelmed, get in touch with Pritish Kumar Halder to help you nail the interview. With his expertise in Plant geneticist's interview preparation, from core Plant geneticist's interview questions to advanced Pritish Plant Geneticist interview questions, you'll have brilliant responses ready.
Get in touch with us today!
Composed by: Suma Sarker
Reference: