Molecular biologists, sometimes also called biochemists, are scientists who study biochemistry and focus on the exact mechanics of how life can replicate and develop at the molecular level. The work that they do often has a wide variety of implications for medicine, genetics, and environmentally friendly biofuels or pesticides.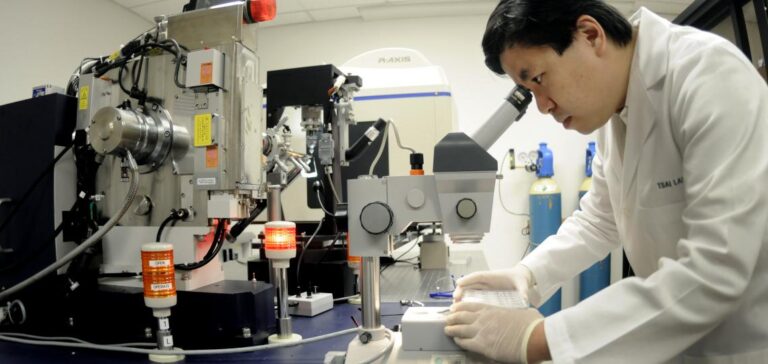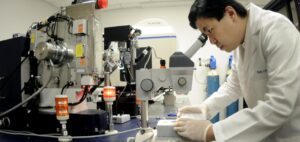 File Name: Molecular biologists – Laboratory
Alt-Text: Molecular biologists working in a laboratory
Molecular biologists usually work in laboratory settings and universities. They rarely work in private companies, but maybe hired by them to conduct project-based work. Molecular biologists are also employed by governmental agencies that elaborate strategies and regulations that involve biological processes. Employment of Molecular biologists is projected to grow 4% from 2019 to 2029. [SOURCE: U.S. Bureau of Labor Statistics, Employment Projections program.]
Molecular biologists Interview: the Basics
For those with a passion for the environment, molecular biologists can assist in coming up with novel means of cleaning up pollution. Molecular biologists work at the forefront of scientific research in these areas, and their work shapes the future of still developing fields such as genetic engineering and gene therapy.
To be successful, it's always best to have some knowledge about the most common areas of study such as a bachelor's degree in a field such as Biology,   Molecular Biology, Biochemistry,  Microbiology, Biotechnology, physics, and chemistry, biology, mathematics, and even information technology. Checkout Pritish Halder Molecular Biology Interview Questions
The level of the interview will directly depend on the experience you have, followed by your qualification and work skills. However, if the candidate is an experienced person, the process can tricky and technical to test the applicant's true abilities.
List of Topics to Prepare
If you feel like becoming a Molecular biologist may be right for you, consider the following information. There are many concepts that the interviewer can question you about, it usually revolves around these topics:
Knowledge of Bachelor of Science in Biological Sciences
Genetics
Biology
Physiology
Chemistry
Physics
Mathematics
Microbiology
Biophysics
Information Technology
Engineering
Knowledge of Master of Science in Molecular and Cell Biology
Cell signals and structures
Computational biology
Molecular biology
Knowledge of Doctor of Philosophy in Molecular and Cellular Biology
Advanced biochemistry
Stem cell research
Multiple lab rotations
Those are the common topics interviewer can ask for selecting a qualified candidate. Train yourself with exemplary Pritish Molecular Biologist Interview Questions to crack the interview at single go.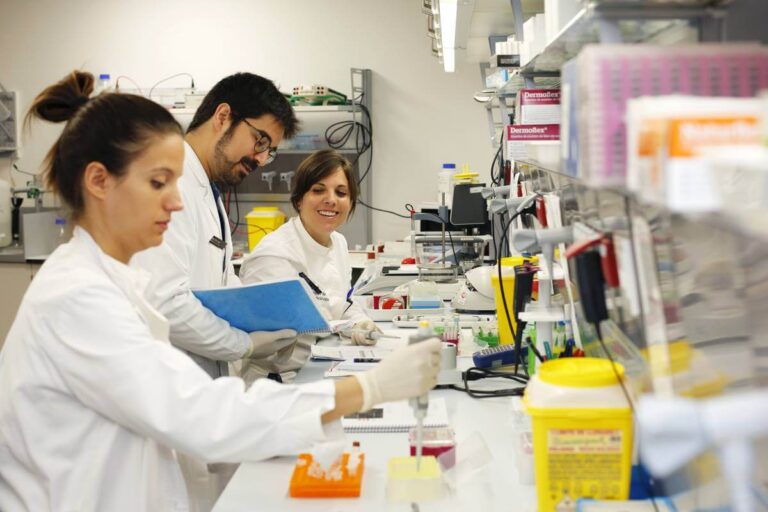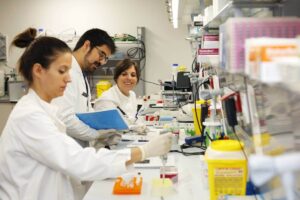 File Name: People – Greenhouse
Alt-Text: Qualified Plant geneticist working in a team in the laboratory
Learn More about the Job                         
Anyone serious about landing a job or acing a Molecular biologists job interview should have adequate knowledge about the concepts mentioned above. More importantly, the applicant should know what kind of business facilities they are applying to and the nature of the job to prepare accordingly.
However, if you feel overwhelmed, get in touch with Pritish Kumar Halder to help you nail the interview. With his expertise in Molecular biologists' interview preparation, from core Molecular geneticists' interview questions to Common Molecular Biology Interview Questions By Pritish Kumar Halder, you'll have brilliant responses ready.
Get in touch with us today!
Composed by: Suma Sarker
Reference: